Free Checklist Maker Online
Create Your Checklist to Stay on Track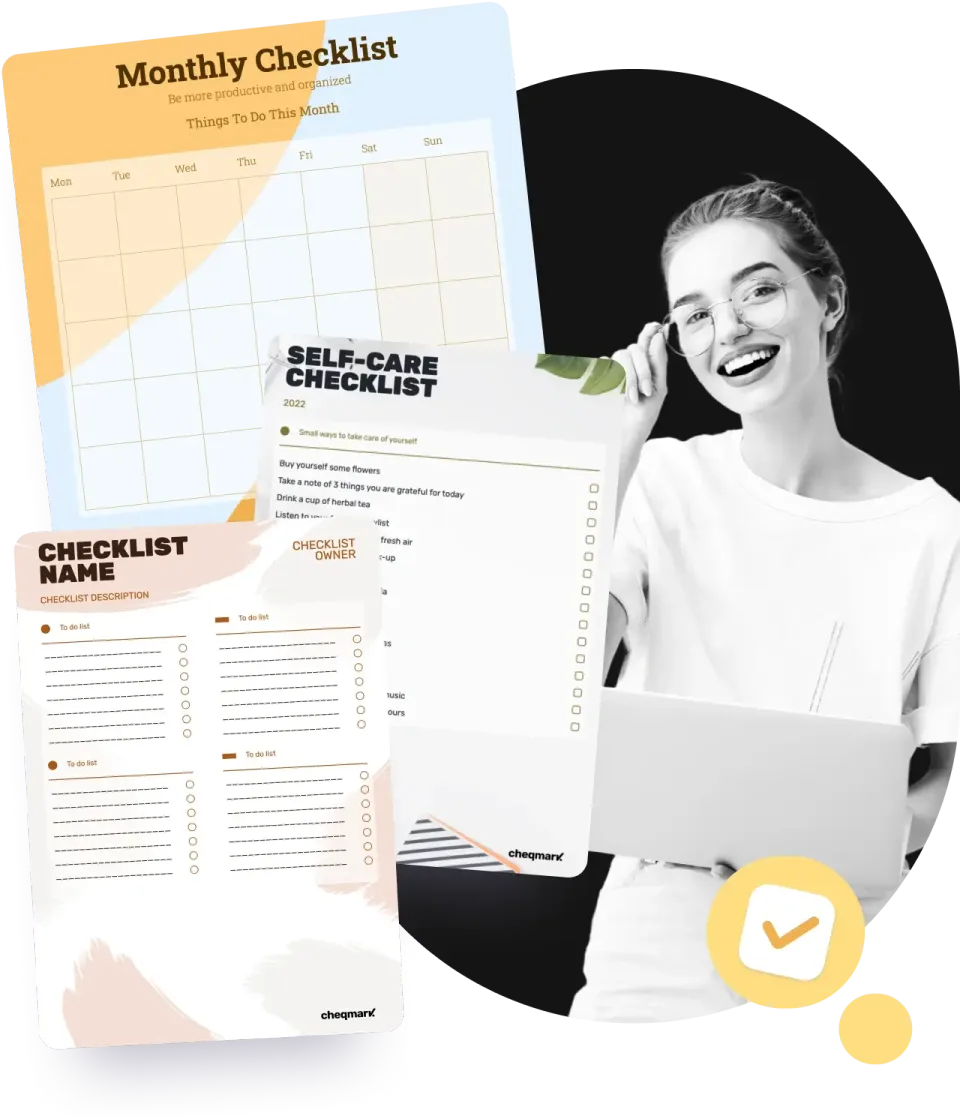 Choose your template
Check out our custom downloadable checklist templates.
31 Days of Happiness Challenge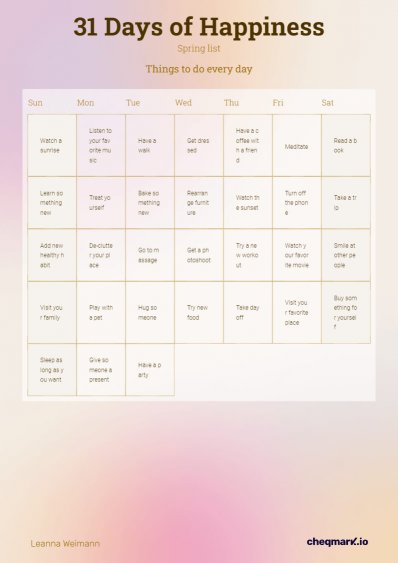 Daily Checklist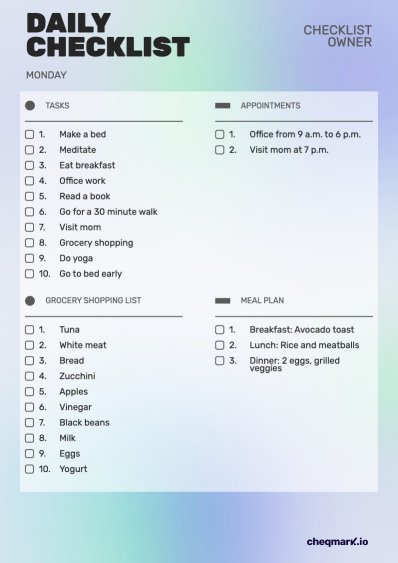 Healthy Habit Tracker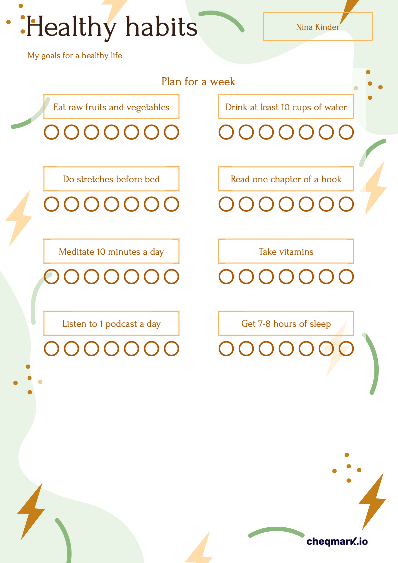 How a checklist can help you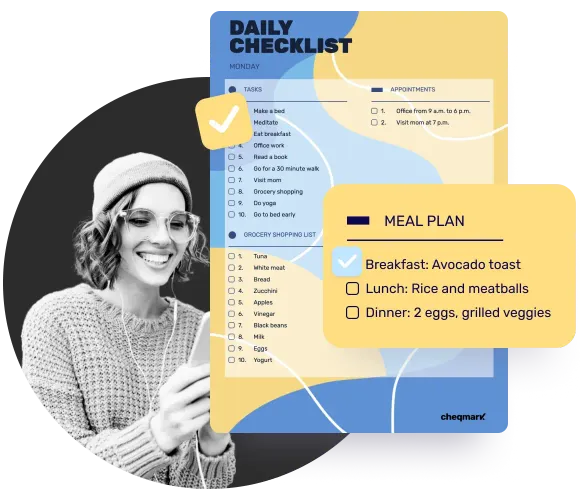 Stay organized
Are you getting lost in your daily routine? Organize your small and big days. Make a list of tasks you have today, this week, or next month.
Relieve your mind
Afraid of forgetting something? Make a checklist instead of keeping everything in mind. Create a list of things to do when you get ready for a trip, a party, or even go grocery shopping.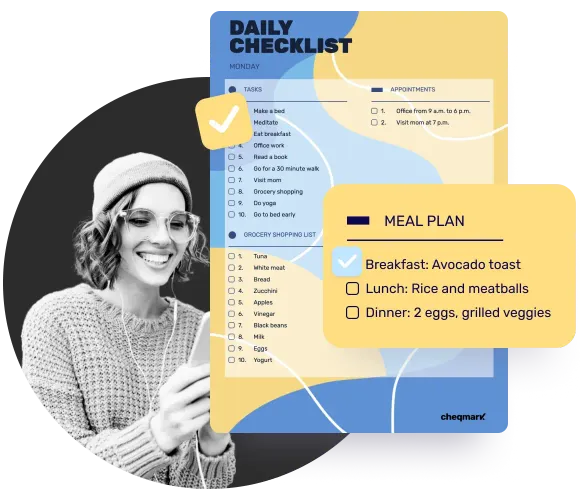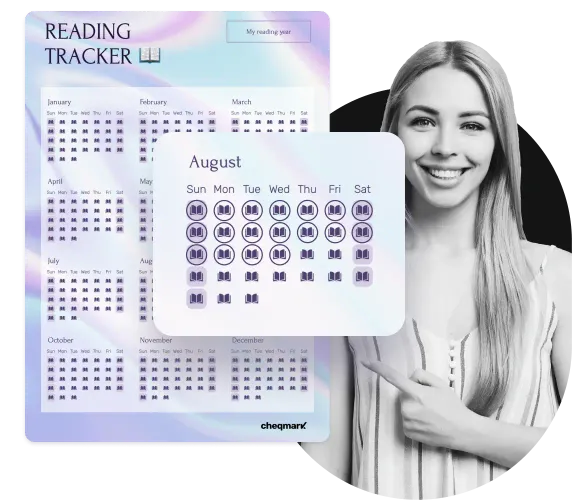 Track your progress
Challenged yourself to something new? Create an activity checklist to track your progress and stay on track to reach your goals. Incorporate new habits, get rid of old ones.
Stay motivated
Feel the satisfaction of every job done, challenge overcome, memorable life event organized, new habits developed. You got the power!
Create your checklist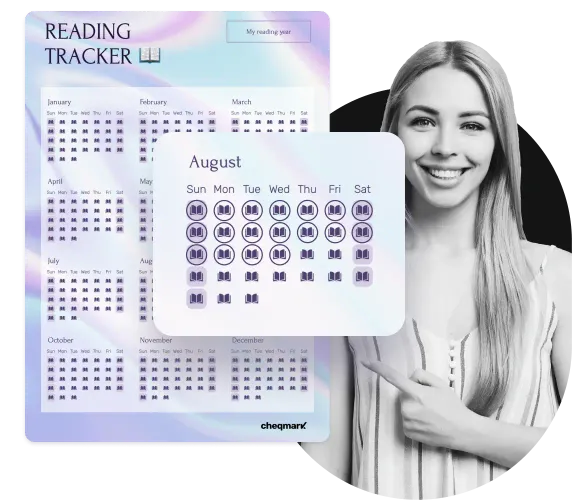 How free online checklist maker works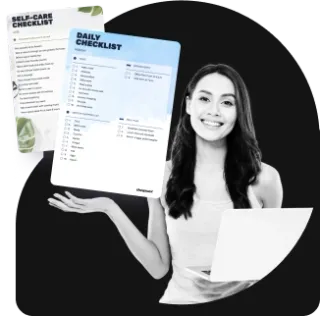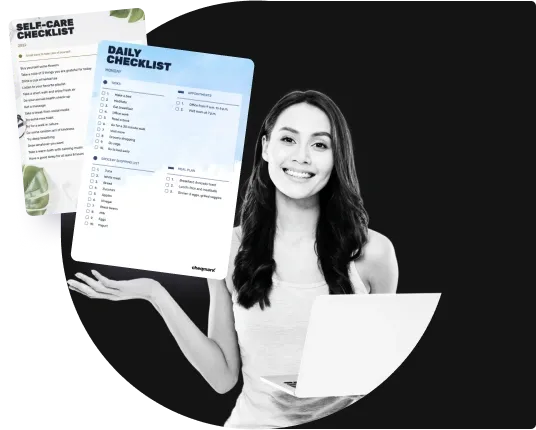 01
Take a look at checklist templates
02
Choose your perfect checklist template or create one from scratch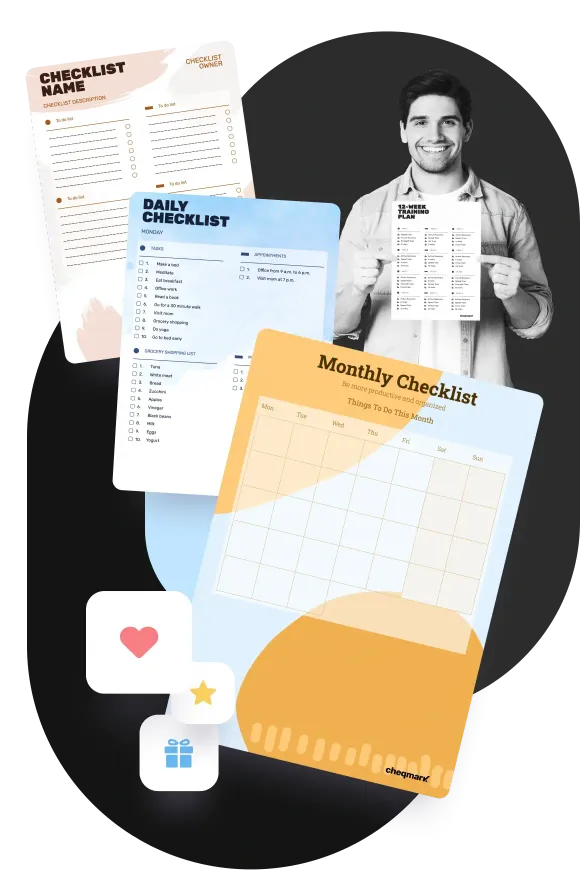 Why you should use a checklist maker
You save time
Use one of our pre-designed templates to make quick updates to your checklist.
What are the benefits of our checklists?
You can print them
We made sure that any checklist design you create can be black-and-white printed.
Why Cheqmark is worth using
You get beautiful designs
Visit our gallery with beautifully designed templates that you can customize and update.
Go to the gallery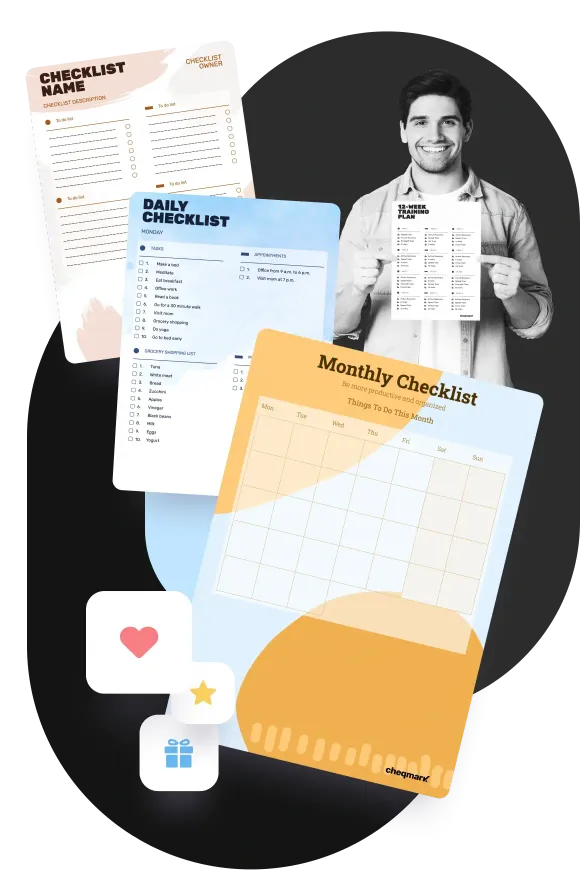 What our users say
Check out what our users think about the product.

Julia David
You can create any checklist u want with help of Cheqmark. All checklists are printable, fancy design, and generally, Cheqmark made my life more organised.

Vasyl Holiney
Cheqmark helps me to organize my life - from a shopping list to yearly plans. Really excited about using your service!

Monta Vītola
Cheqmark functionality is superb, and I can quickly create my checklists and prioritize what to do during the month. It is very simple but very easy to use. I love the design.
FAQ
What is a checklist?
What is a checklist maker or checklist tool?
How do you create a checklist?
What are the types of checklists?
How do you use a checklist?
How to make your custom checklist?
How to create a checklist online?