Free Printable 30 Day Challenge Calendar
The free printable 30 Day Challenge Calendar is designed to help you keep track of your achievements and stay motivated on exciting challenges. Start your transformative journey today!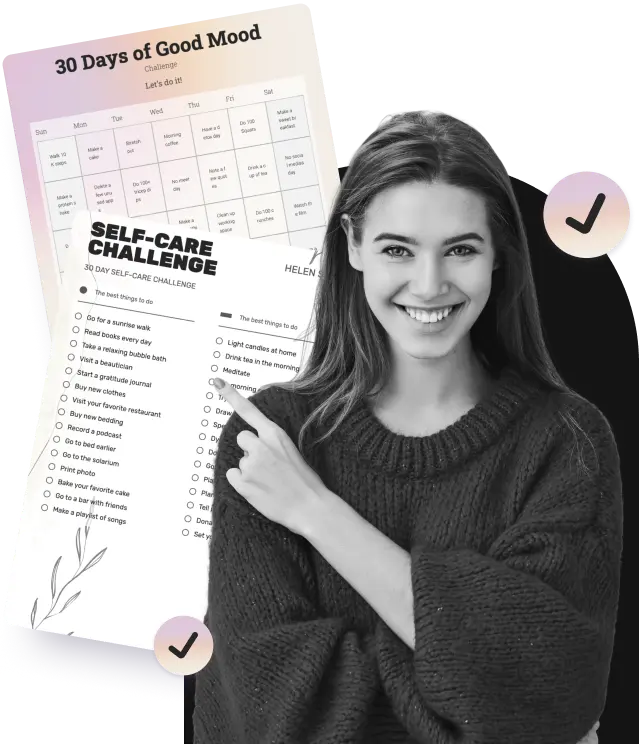 Start your 30 Day Challenge today
Get a look at our ready-to-use templates.
31 Days of Happiness Challenge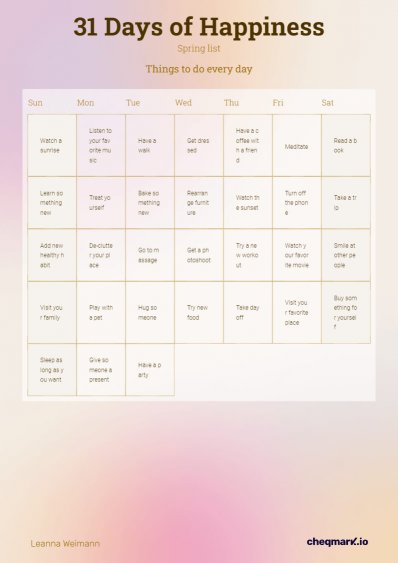 30 Day Yoga Challenge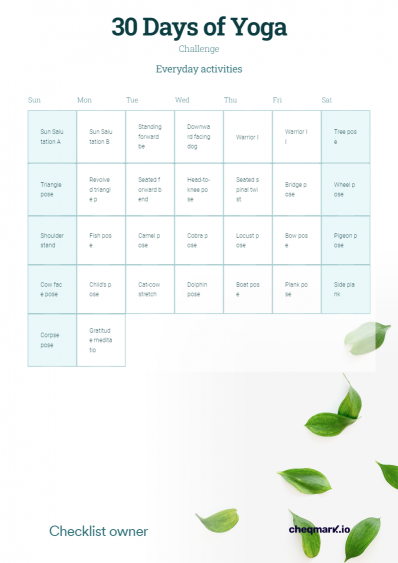 One Photo a Day Challenge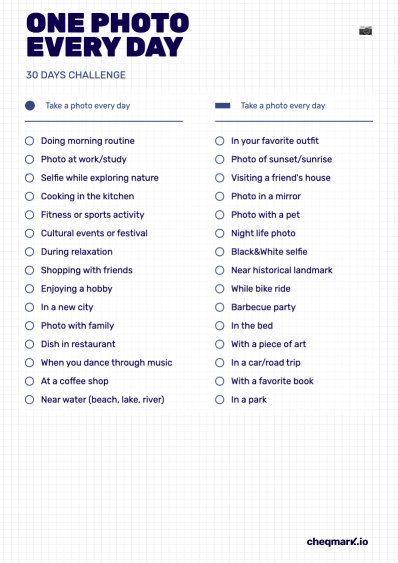 What Is A 30 Day Challenge Calendar?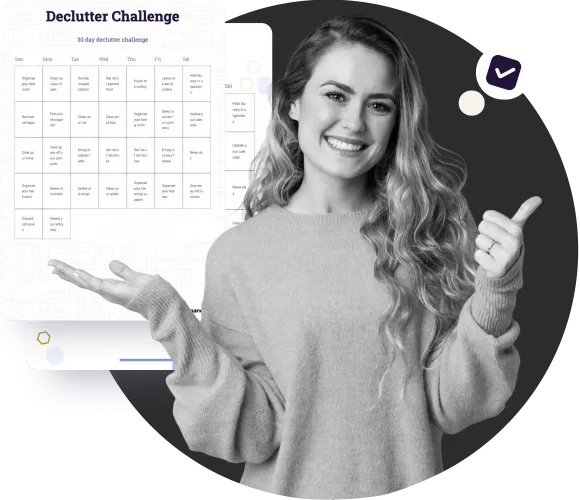 Get ready to take on exciting challenges and improve every aspect of your life with our free printable 30-day challenge calendar. Whether you want to try a fit challenge, boost your happiness levels, start new hobbies , or even a decluttering challenge, our 30 day challenge calendar is here to guide you on an incredible journey of personal growth. With the support of our calendar, you can create positive changes and achieve any popular goals.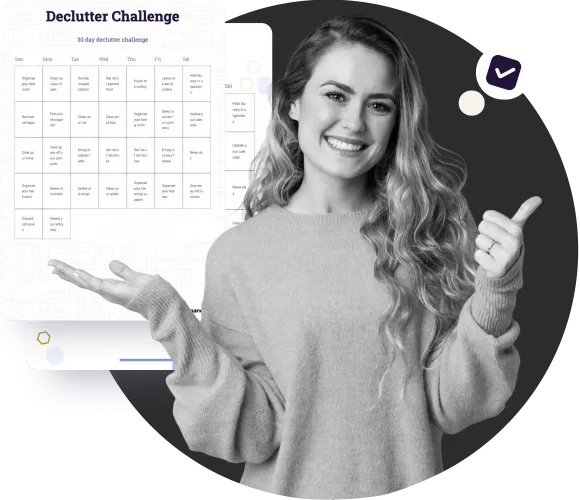 How To Use A 30 Day Challenge Template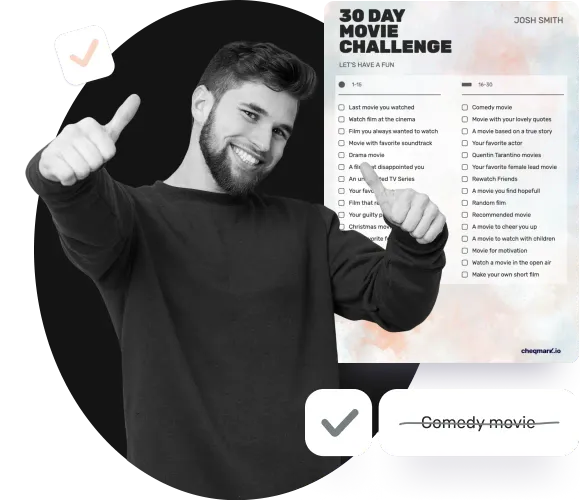 Just create your own 30 day challenge template or choose among ready printable templates, designed with your favorite colors, print it out, and each day, cross off the daily work goal you've completed or mark the day to track your progress. This printable day challenge pushes you to be motivated and gives you satisfaction when you check off an item. The monthly calendar provides a clear visual overview of your achievements, keeping you on track and motivated to reach your desired results.
Create your checklist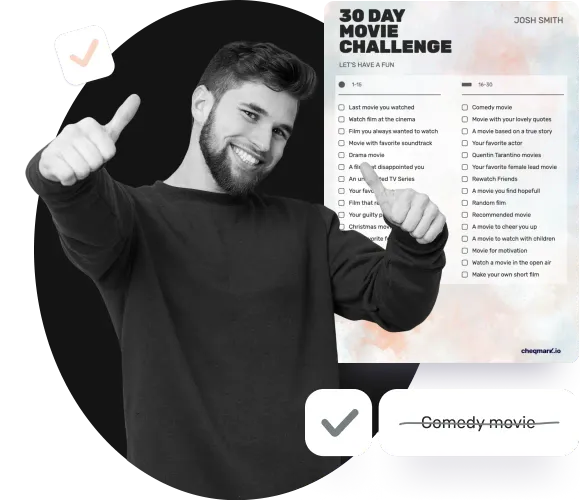 30 Days of Yoga Challenge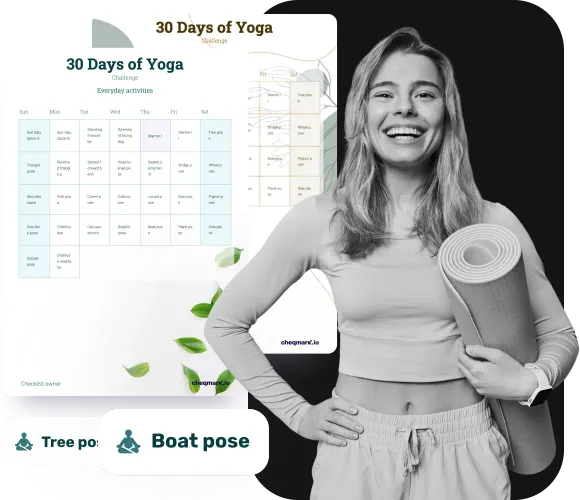 Kickstart your fitness journey and cultivate a healthy mind-body connection with our 30 Days of Yoga challenge. Experience how regular practice may empower you and make a healthier body and more balanced lifestyle. As it boosts your strength, flexibility, and overall well-being. Get ready to unleash your full potential and embrace a healthier mind-body connection. Enhance your fitness goals and create a workout routine that aligns with your aspirations.
Create your checklist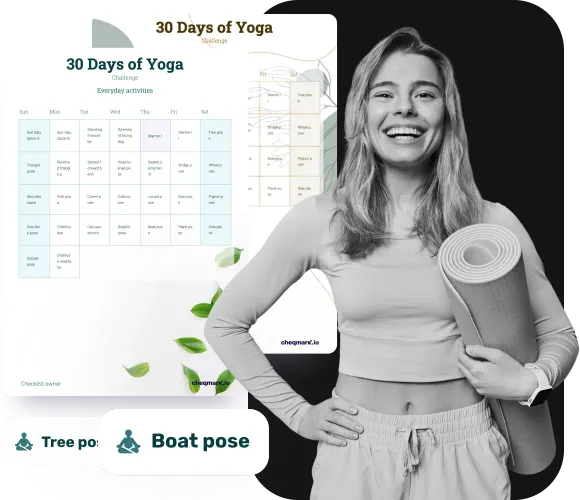 31 Days of Happiness Challenge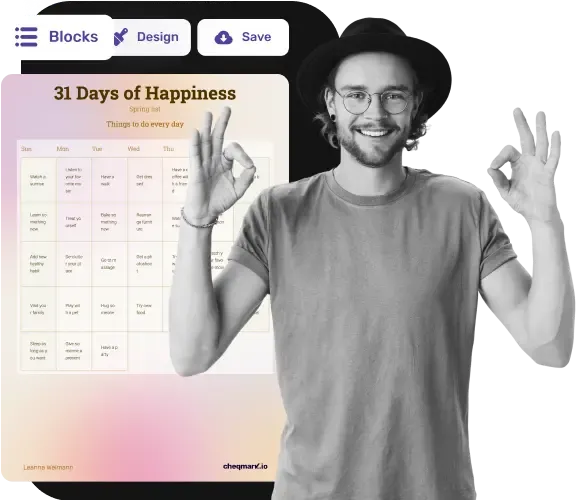 Embrace positivity and enhance your happiness levels with one of our favorite challenges - 31 Days of Happiness Challenge. Each day, you'll discover new activities that will fill your life with joy, gratitude, acts of kindness, and self-care. Monitor your achievements using the challenge tracker printables. Dedicating yourself to the challenge may create a positive affirmation for each day and achieve significant personal growth.
Create your checklist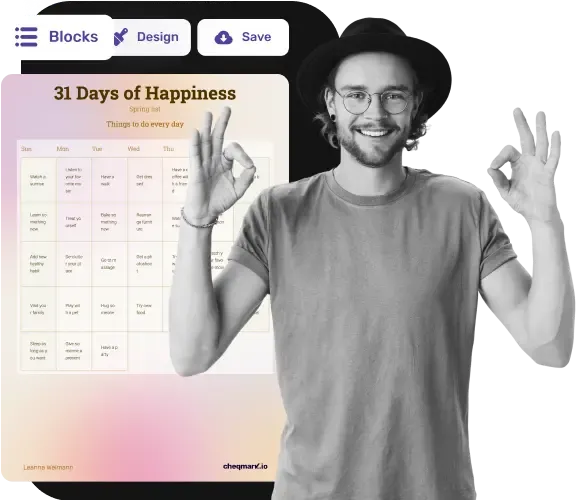 One Photo a Day Challenge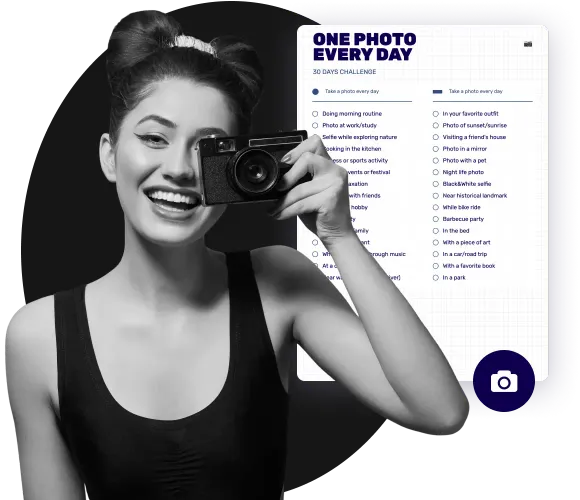 Unlock the beauty of everyday moments! Take a picture every day and enjoy the pleasure of documenting life's priceless moments. By taking a different shot every day, examining different themes, and capturing life's most memorable moments, you may embrace the joy of photography. By the end of the month, you'll have an entire image gallery of cherished moments that will bring you a smile for years to come.
Create your checklist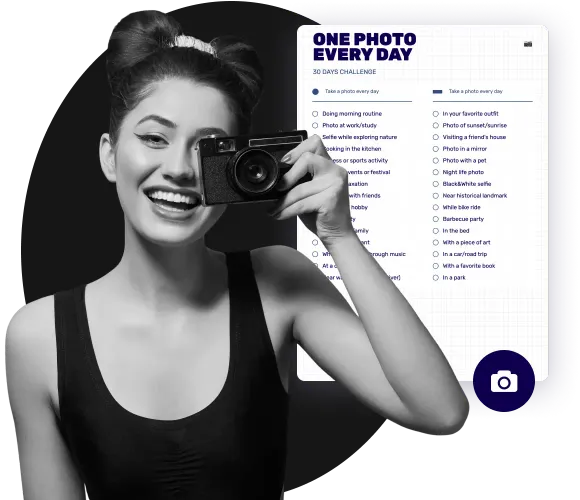 What our users say
Check out what our users think about the product.

Julia David
You can create any checklist u want with help of Cheqmark. All checklists are printable, fancy design, and generally, Cheqmark made my life more organised.

Vasyl Holiney
Cheqmark helps me to organize my life - from a shopping list to yearly plans. Really excited about using your service!

Monta Vītola
Cheqmark functionality is superb, and I can quickly create my checklists and prioritize what to do during the month. It is very simple but very easy to use. I love the design.
FAQ
What makes a good challenge?
How to do the 30-day challenge?
How effective are 30-day challenges?
Can you do multiple 30-day challenges at once?
What is a 30-day schedule challenge?
What are some examples of popular 30-day challenges?
How can a challenge tracker printable help me stay organized during a 30-day challenge?
Read our blog
Discover the articles to stay organized and motivated to achieve your goals with ease.