Free Habit Tracker Template
Print or download the design you like to keep track of your daily, weekly, monthly, or yearly habits. Wait no more and start your motivating habit-building journey today!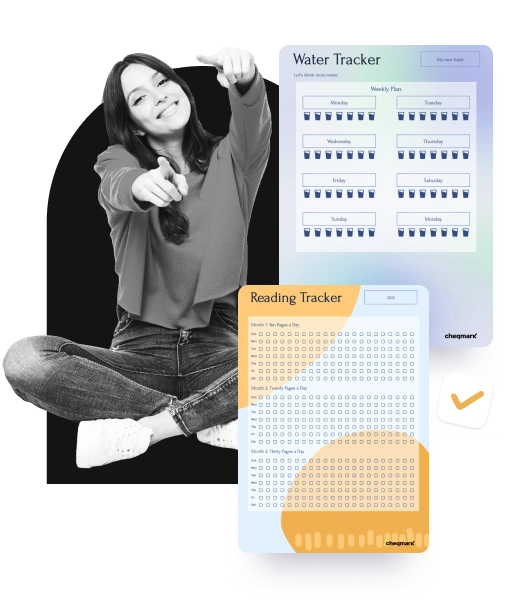 Choose your template
Track your habits with our ready-to-use templates.
Healthy Habit Tracker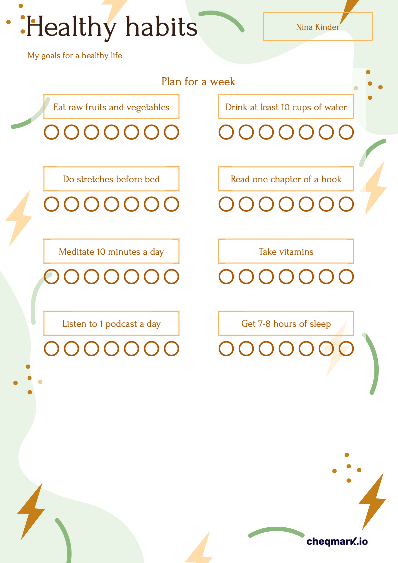 Water Tracker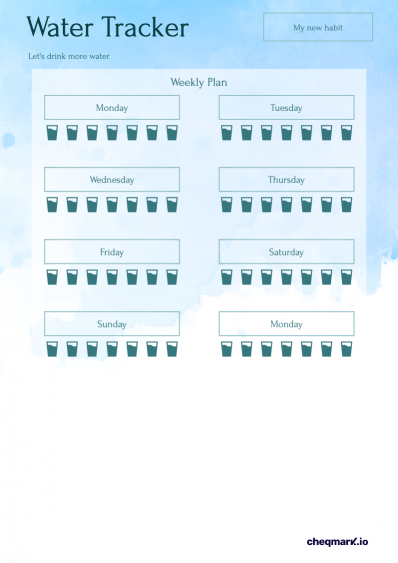 Reading Tracker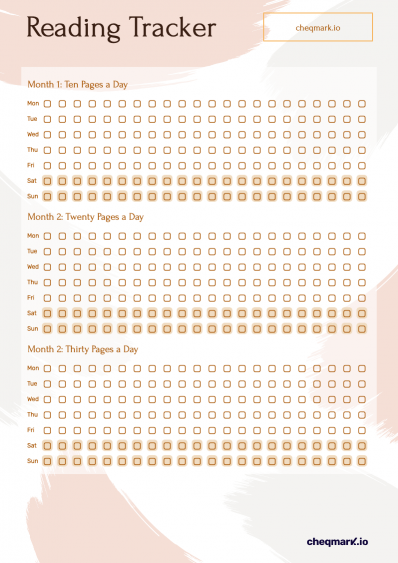 What Is A Habit Tracker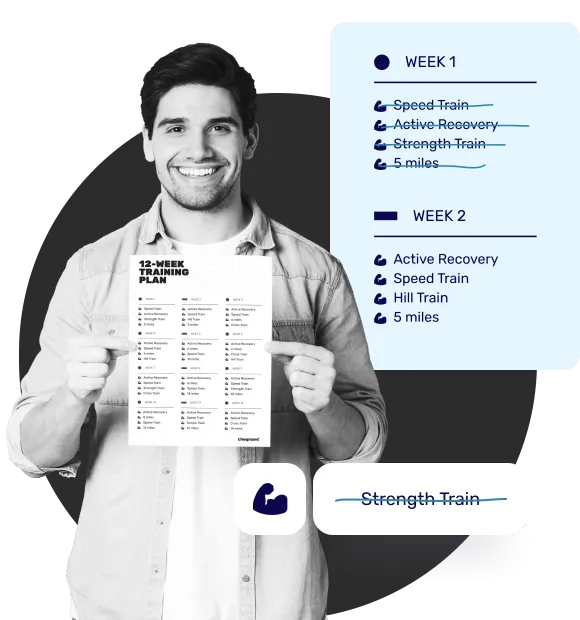 Free Printable Habit Tracker
Anyone who has tried to start a new habit knows how hard it can be. That's why so many people use habit trackers to help them keep track of their routines. But what is a habit tracker, and how can it assist you in building new habits?
Why is Habit Tracking Important?
A habit tracker is just a list of tasks you check off every day (or as often as you want) to keep yourself on track. Think of it like a list of things to do, but only for habits. Keep track of when you drink water, work out, take medicine, practice mindfulness, clean the apartment, read, and do much more.
Create your tracker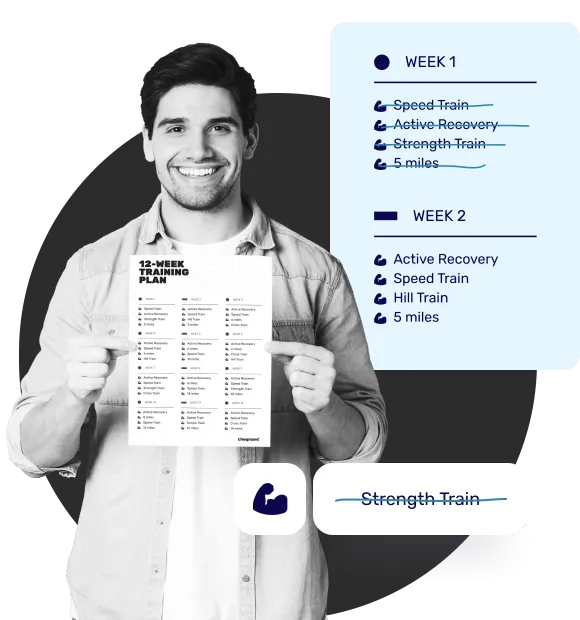 How to Make a Habit Tracker Template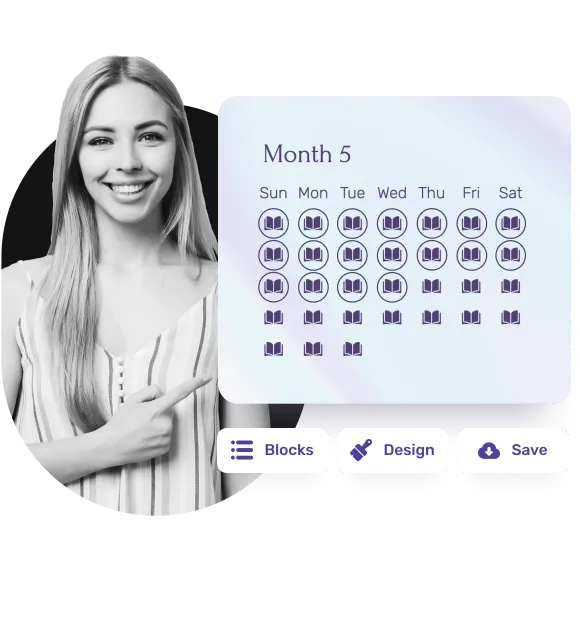 A habit tracker helps you organize your time and stay focused on what you need to do. But how to make a habit tracker template without taking a sweat? Use Cheqmark's free habit tracker templates to write down everything about your daily habits that you need to change or keep the same.
Don't forget that every template can be customized in any way you want. Change the colors to ones you like, and then experiment with backgrounds that go better with your new look. Download and print it when you're done.
Create your tracker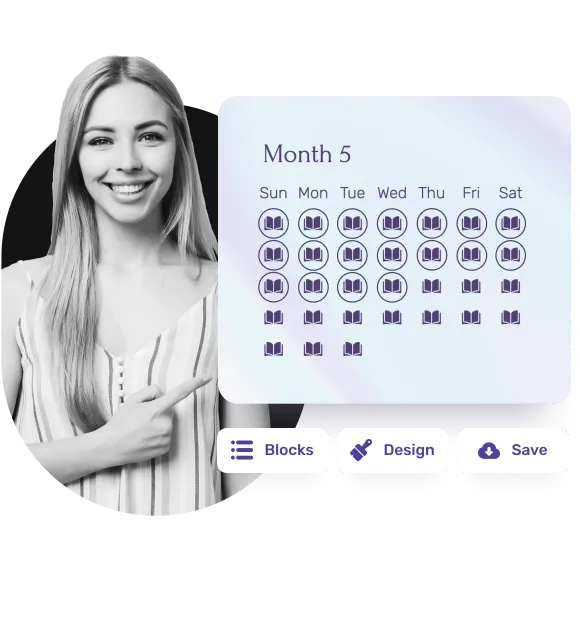 Habit Tracker Templates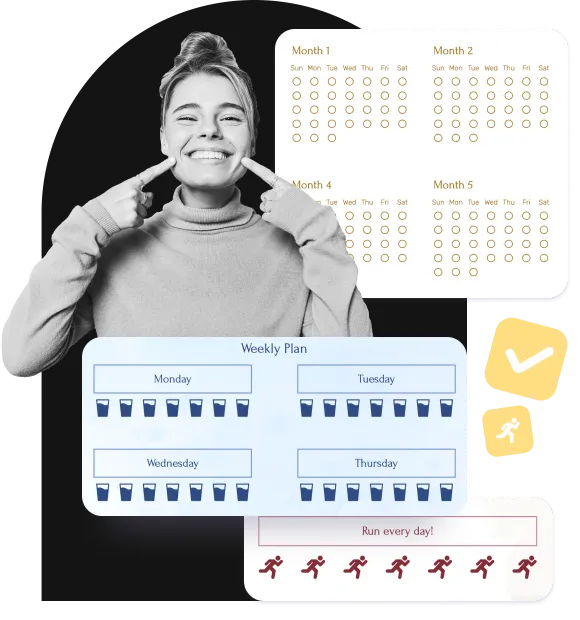 Yearly Habit Tracker Template
Yearly goals are the biggest challenge to achieve. But if you correctly create a frame for goals, your numerous behaviors change and become lifelong habits. Staying away from negative habits for a whole year is what you can be proud of. With Checkmark's printable habit tracker templates, you can share your achievement on social media with your friends worldwide. Yearly habit trackers are helpful for your way to a balanced life.
Monthly Habit Tracker Template
If you really want to change something in your life, start by picking out a new habit tracker monthly template. You'll be able to focus on the goals you've set for yourself and make a plan for how to achieve them.
The monthly habit tracker template is one of the most popular tracker types since it enables you to visualize an entire month at a go. But don't forget to feel proud of your accomplishment, ok?
Weekly Habit Tracker Template
Better your well-being with our weekly habit tracker template. It's available in a handy PDF format that is easy to use and can be printed out or added to your digital planner. Now you can control your habits effectively, week after week. Do you sense that feeling of fulfillment?
Daily Habit Tracker Template
Good habits and being the best version of yourself is often hard. But it gets easier as you're consistent. Improve a little bit every day with Cheqmark's daily habit tracker templates. By developing regular routine habits, you can start each day with a positive, productive mindset. Doesn't that sound great? Get your daily habit tracker template PDF now!
Create your tracker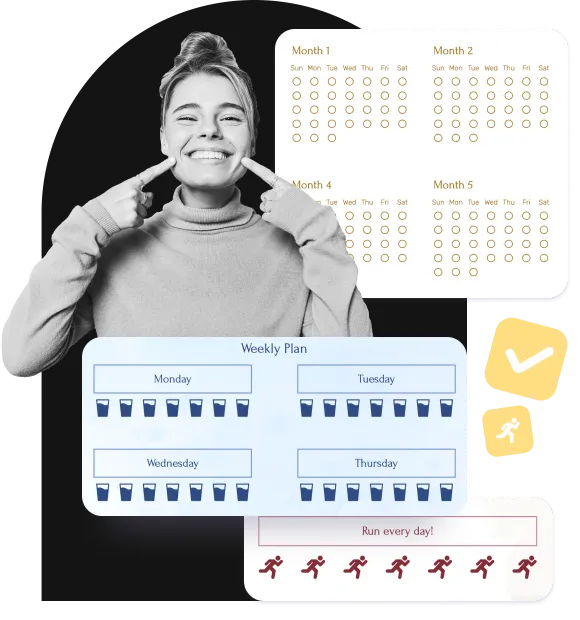 What our users say
Check out what our users think about the product.

Julia David
You can create any checklist u want with help of Cheqmark. All checklists are printable, fancy design, and generally, Cheqmark made my life more organised.

Vasyl Holiney
Cheqmark helps me to organize my life - from a shopping list to yearly plans. Really excited about using your service!

Monta Vītola
Cheqmark functionality is superb, and I can quickly create my checklists and prioritize what to do during the month. It is very simple but very easy to use. I love the design.
FAQ
Is Cheqmark completely free?
What are good things to put on a habit tracker?
How can I track my sleeping habits?
What are the benefits of habit tracking?
Is Cheqmark good for habit tracking?
How do you create a habit tracker?
Read our blog
Learn more about how to gain new habits, improve your well-being and stay organized with checklists.