Cute Checklist Template
Choose a cute to-do list template you like the most, print it out in a PDF format or download straight to your device. Enjoy your everyday activities with less stress and more fun!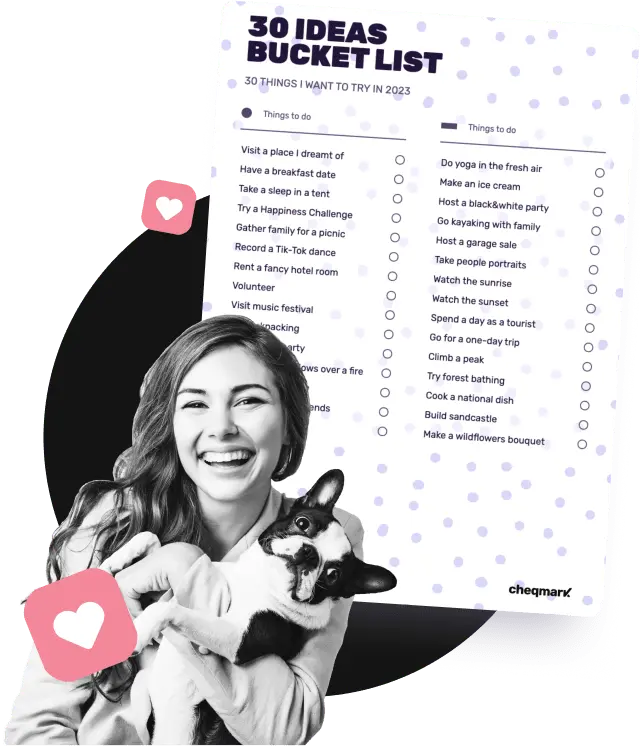 Get your blank cute checklist template
Get a look at our cute to-do list printable templates.
Why to Have a Cute To Do List Template?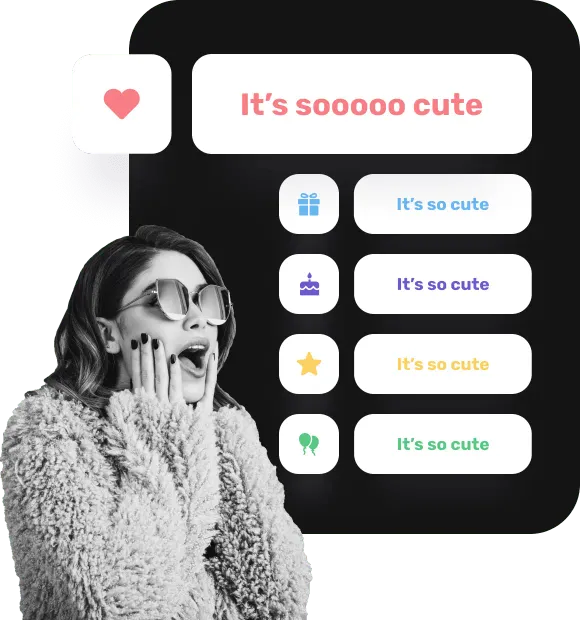 The benefits of a pretty checklist template
If you don't have a clear to-do list or routine in place, it can be easy to get sidetracked or forget important task or an event. So having a cute checklist template is just what you need. If you're someone who loves beautiful designs, our tool is perfect for keeping track of all of your to-dos, whether it's for work, school, or just for fun.
A pretty checklist template is ideal for people who enjoy eye-catching designs, pastel colors, and stylish fonts. With an editable cute checklist template, you can add your own designs, edit headers, background, and text to make it unique and special to you. Moreover, a printable version gives a boost of motivation to tackle your daily or weekly tasks in a fun and stylish way. Once you've customized the blank cute checklist template to your liking, you can download it in a PDF format or print it out and start using it to keep track of your list of tasks.
Create your checklist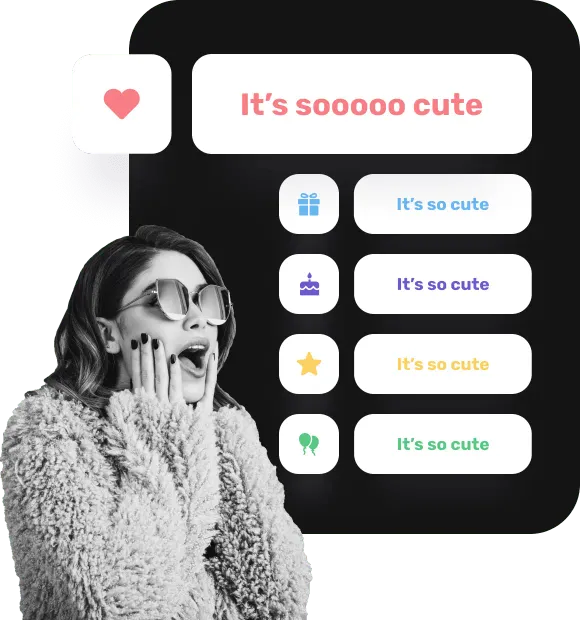 How to Make a Cute Daily Checklist Template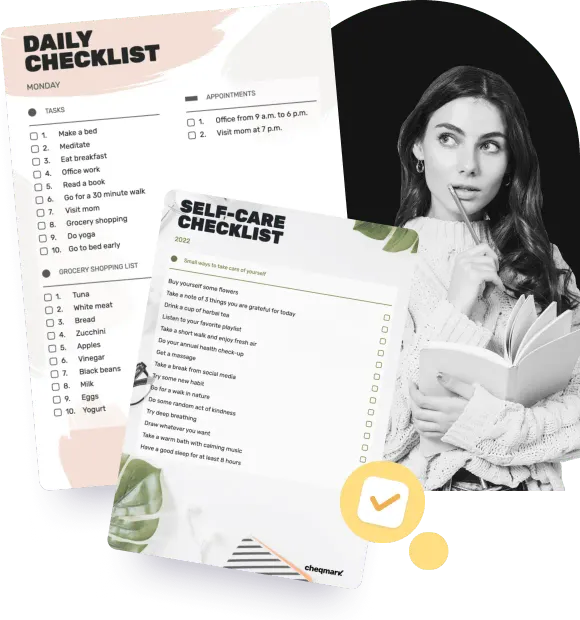 Making a cute daily plan is a fun and practical way to organize your daily tasks and goals. There are many ways to create a cute daily checklist template, for example, by using our free online checklist maker that you can use as a starting point. You can choose a colorful template that fits your personal style. Don't make your daily or weekly checklists too complicated or overwhelming. Keep it simple and easy to follow so that you can actually complete all the tasks on your list. Make it something that you look forward to using every day!
Create your checklist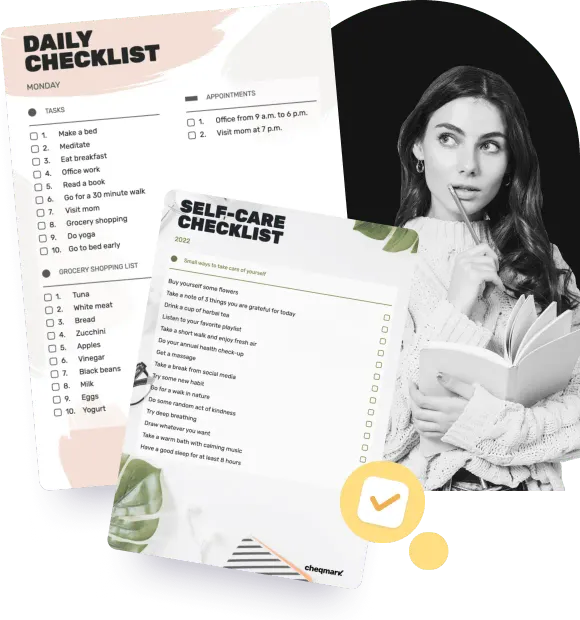 Cute Checklist Template for Girls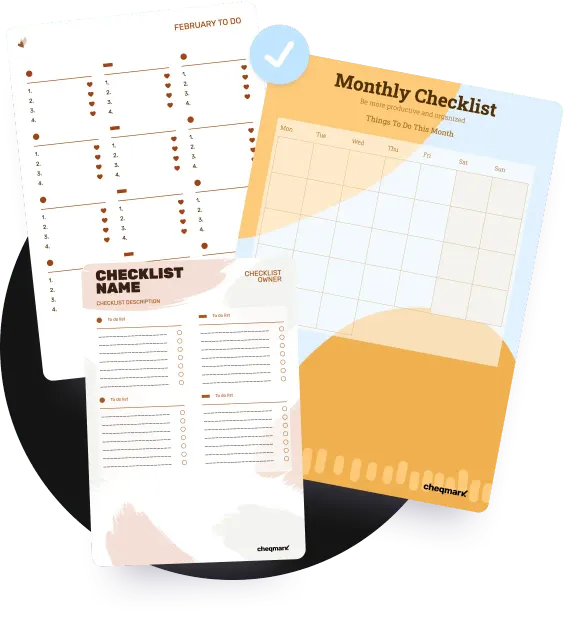 Looking for a perfect checklist?
Instead of creating a checklist in a paper form, you can choose a pre-designed online format that includes visually appealing graphics, colors, and fonts. Our free templates are designed to make your checklist look pretty and motivate to accomplish various daily tasks such as morning routines, daily goals, or habits.
A cute checklist template for girls can include a variety of daily tasks or goals that a person wants to complete. It can be a template for homework lists, a planner for morning routine, shopping lists, party or wedding checklist, hydration goals, such as drinking a certain amount of water per day, habit tracking, such as meditation, journaling, or skincare routine, weekly or monthly goals, such as planning for the week, setting intentions, or scheduling self-care activities. The possibilities are endless, and a cute checklist template can be customized to fit the specific needs and preferences of each girl.
Create your checklist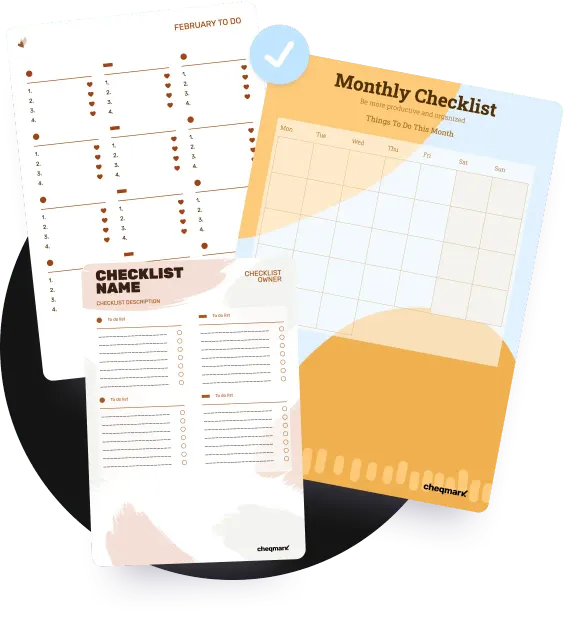 What our users say
Check out what our users think about the product.

Julia David
You can create any checklist u want with help of Cheqmark. All checklists are printable, fancy design, and generally, Cheqmark made my life more organised.

Vasyl Holiney
Cheqmark helps me to organize my life - from a shopping list to yearly plans. Really excited about using your service!

Monta Vītola
Cheqmark functionality is superb, and I can quickly create my checklists and prioritize what to do during the month. It is very simple but very easy to use. I love the design.
FAQ
What is a checklist?
What is a checklist maker or checklist tool?
How to make your custom checklist?
How to create a checklist online?
Is this cute checklist template free?
Is Cheqmark good for creating free checklist templates?
Can I create a cute printable list template?
Read our blog
Learn more about how to gain new habits, improve your well-being and stay organized with checklists.