One of the best decisions a reader can make to improve their reading life is to keep a reading journal. On many levels, you can organize your books, and keeping track of the books you read is helpful, and there are lots of benefits of book tracking. It may also be a lot of fun! First, keeping track of your reading can free up your mind from organizational concerns so that you can concentrate on reading more. More time for reading means less time spent stressing about organizing.
On top of that, it can spare you the awful feeling of losing a book you desperately want to remember and later being unable to find it. In this article, you'll improve the habit of reading and find out how you can take advantage of reading trackers. Are you already excited? Keep taking reading challenges!
What is a reading tracker?
To start with, you might wonder what a reading tracker is. The idea itself is pretty self-explanatory, but in essence, it's a tool to help you keep track of the books you read (or the books you want to read in the future).
However, there are numerous variations on reading logs. You can utilize reading tracking mobile apps, printables, book tracking spreadsheets, digital tools, and pretty much any other approach you can think of. However, some approaches work better than others, so today we'll discuss some of the top choices for keeping track of your personal reading.
Why the reading habit is important?
We are all aware that reading different types of books fosters a strong imagination, a broad vocabulary, and overall success. But that's not all.
You can sharpen your memory by reading. It is a mentally engaging activity that demands constant word and meaning recall. A good book made you feel like you were part of another world as if you were living the lives of its characters and experiencing the book breeze of their joys, sorrows, and adventures. Taking notes or talking about what you read can help stay on track with your short-term and long-term memory development. According to research, reading helps older adults retain their cognitive abilities longer.
On top of that, reading a nice book is the ideal way to reduce stress and enjoy some peace and quiet in the comfort of your own home or your favorite place.
How to track your reading
Your reading goals for this year may include reading one book per week and exploring new books to read this year. Keep a record of the books you read as a voracious reader and the time you spend reading to improve your reading experience. Here are a few tips that will help to do it properly.
Tip 1: Keep a reading log
Keeping a book journal or a spreadsheet is the simplest way to keep track of your reading. Record the following information for each book you read: the title, author, publication date, length, genre, the time you began reading it, and the time you finished it.
Tip 2: Include a scoring system
You can include a rating system in addition to the previously mentioned details to keep track of how much or how little you loved the book. You can either follow Amazon's star system or rate the book from 1 to 5. You can go one step further and give the book different ratings based on different criteria.
Tip 3: Start a blog
Starting a blog is another excellent option to keep track of the books you read. Select a blogging platform, come up with a catchy blog name, and begin publishing book reviews online. Anytime someone asks you for a book recommendation, just point them to your blog. And who knows, you might soon develop a sizable fan base.
Tip 4: Keep a list of books to read
Keep a finished list of the books you want to read in the back pages of your book journal or notebook. Add new book titles to your list whenever you learn about a book that sounds intriguing. You won't have to ask yourself, "What should I read next?" again.
6 best reading trackers for book lovers
When keeping track of your reading, there are no hard-and-fast guidelines. You are welcome to mix it up a bit, make adjustments, and make it your own. Some people like to use book tracking apps, but others prefer the simplicity of a physical reading journal as different ways to track your reading progress. If you are looking for the best book tracking tool, check this list below: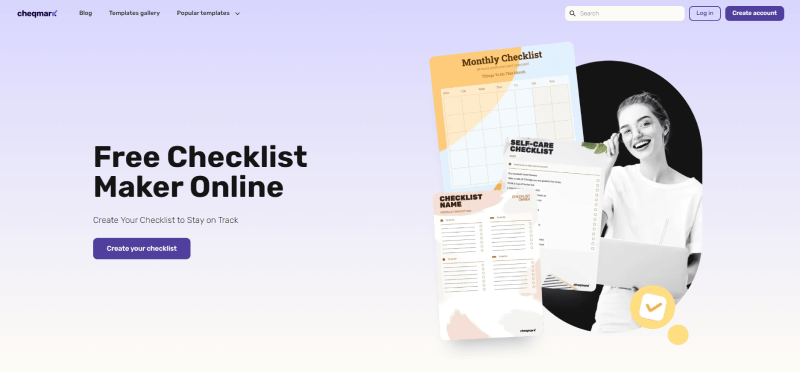 Many of our New Year's resolutions or fun challenges include reading more or establishing a yearly reading goal. But it always tends to fall to the bottom of our lists of things to do. To avoid such a scenario, use checklists and habit trackers. With the help of this book tracking template, you may stop mindlessly scrolling around social media and start enjoying a good book. Once you finish, mark how many pages of book you've read today by checking out the box. The method of book tracking seems SO simple, but it really works as it is one of the best physical reading trackers!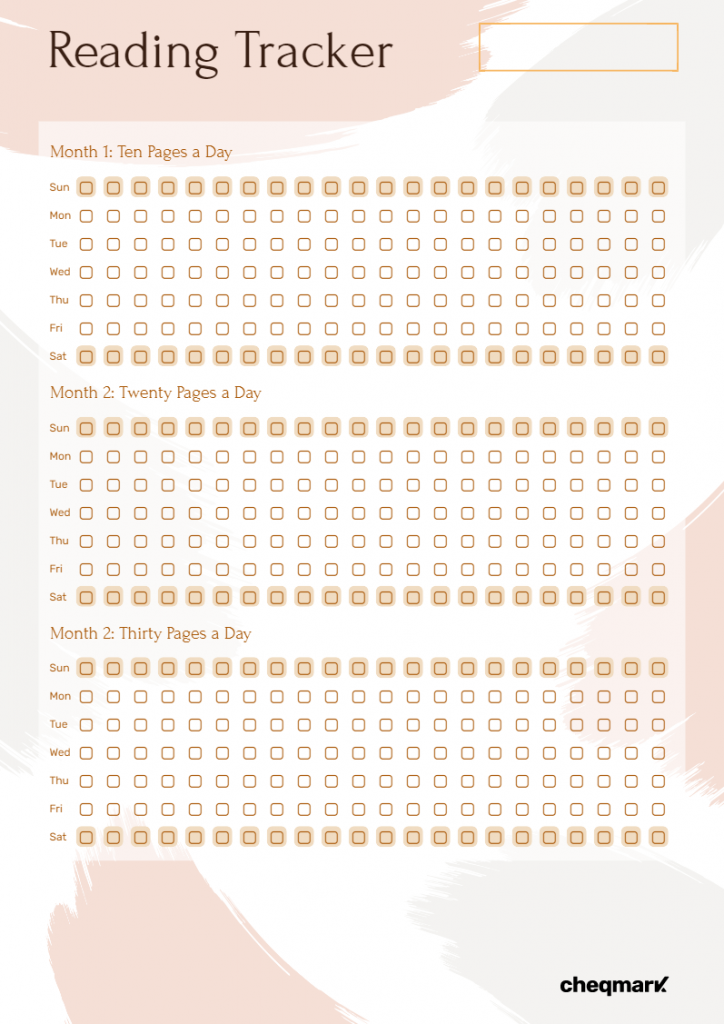 Simply set the timer when you're ready to read, and Bookly will handle the rest. You can monitor your reading speed while simultaneously help you track your reading and how long it takes you to finish a book.
The best additional feature is that you'll receive a customized report with your reading statistics, allowing you to track your reading progress in real time.
You may already be familiar with Goodreads as the website for book recommendations based on book ratings and reviews, where you can choose the best book for you, but you can also use its system of tags and shelves to arrange your considerable number of books pretty much as you like – and there's even an app to track your reading for it!
Go ahead and make brief book lists of the lot of books you've already read, currently reading and want to read soon (or later). This method can be used alone or in conjunction with many of the other ideas presented in this article. You can use Cheqmark checklist maker for this purpose.
Google Sheets or Excel can easily serve as your go-to book-tracking program if you don't want or need any frills or fancy interfaces. Simply add the names, authors, publication dates, and any other details you want, and then sort as you wish.
Physical/bound reading journal
There's something incredibly exciting about a physical, paperbound notebook, even while you might find it easier to monitor reads on something easily searchable (like a Word document, Excel spreadsheet, or a website like Goodreads). A physical journal is still more personalized, and you have a lot of creative freedom with it. So, this may be the perfect solution for avid readers with a full entire bookshelf with classic collections of books and popular books.
You can create various lists. For example, books to read in 2024. On top of that, you can mark how much you spent on the book and anything else you feel important. You can even give star ratings!
Summing up
You might want a book tracker for a variety of reasons, including keeping track of your reading, keeping track of books you've finished and put down, remembering novels you wish to read, and probably a lot more than we can think of right now. You may have all of these reasons or none of them. However, having a WHY in mind before you begin is useful since it will help you decide what to track and what to ignore.
There are a lot of methods of book tracking For example:
Reading tracking websites such as Goodreads
Wishlists on Amazon and other bookshops 
Spreadsheets such as Excel
Physical journals (old-fashioned pen and paper)
Dedicated book tracker apps such as Bookly
Checklists and habit trackers such as Cheqmark.
Choose one of these book trackers that suits you the best and see how you like to read more and more.
Also, gather with your fellow bookworms at the book club, where you can explore an extensive book library, share your treasured book collections, and indulge in the joy of reading together. A community of readers, it's a haven for all book enthusiasts!
Maria is a content maven at Cheqmark and is a regular contributor to our blog and social media.