The practice of writing New Year's resolutions ideas is an opportunity to make changes and improvements in our lives. Here are 60 good New Year's resolutions with a piece of advice.
The practice of writing New Year's resolutions offers us an opportunity to make changes and improvements in our lives. However, people often fail to achieve their goals, with most having abandoned any effort by the end of January. By knowing what you want to achieve, writing it down, and monitoring the progress, you understand what you have to concentrate on.
What is a New Year's resolution? It's a new habit you want to get into, a career change plan, or a trip, you need to do more than make a wish during the year ahead. Create a checklist for yourself and be ready to turn it into action. By the way, we've already explained why checklists are so important and useful.
Well, now is your chance to sit down and prepare a list of essential changes you want to make. And, of course, we'll give you a bit of help with our best advice.
Travel to 3 new countries
New Year's travel resolutions is the king of all New Year's resolutions ideas. Travelling will make you more open-minded and feel happier. Just think how many interesting people you can meet, how much fantastic food you can try, and how many lifetime memories you can create.
Besides, according to research, planning and anticipating a new trip can be almost as enjoyable as going on the trip itself.
Give up cigarettes
Smoking is not only a bad habit that endangers your life but can also burn a hole in your wallet. If you want to quit cigarettes, you can make tiny changes to your way of life that might help you resist the temptation to light up. Remember that only the first week will be the harder one.
Modify your diet. According to the Duke University Medical Center data, some foods like coffee, meat, and alcohol can make cigarettes more satisfying. While others, including fruits and vegetables, make cigarettes taste not so pleasant. So swap your usual steak with beer for a veggie pizza instead.
Avoid temptation. Try to stay away from people, places, and activities you link with using tobacco. Make friends with non-smokers instead.
Keep your mouth busy. If you miss the feeling of having something in your mouth, always have with you cinnamon sticks, sugarless gum, or celery. You can also try chewing good old toothpicks.
Reward yourself
Consider giving more compliments for yourself and rewards for your effort – plan to do something fun.
Start volunteering
Volunteering and giving charity isn't only about the feeling of being needed, but it's also a good chance to meet new nice people and learn more about yourself. You probably heard that some organizations require a minimum number of hours per week of guaranteed help. Don't get upset and give up if you have a busy schedule. Speak with the organization's representatives about what you can do for them and how much time you can spare. And remember that volunteering is much easier if you choose the opportunities that you genuinely enjoy.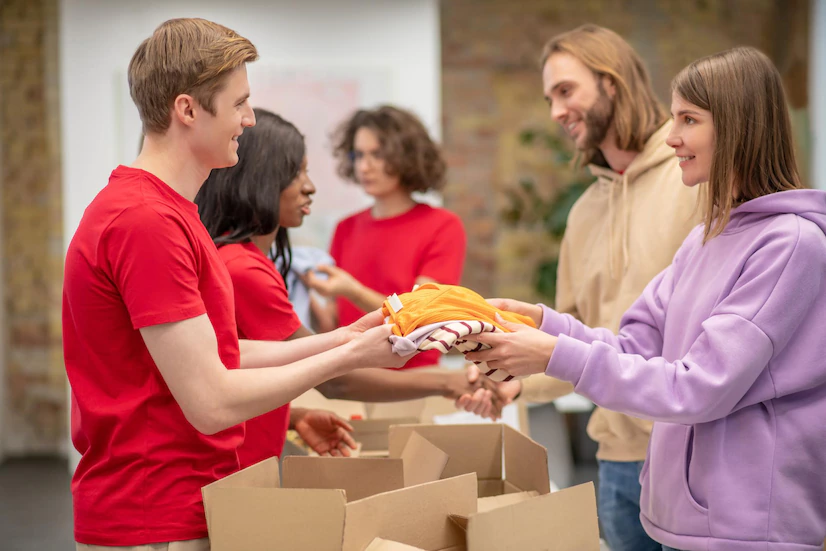 Increase income
This is not about New Year's resolutions for business owners this is about your personal money. Goals related to income are easy to set and difficult to achieve for most people. If you have an employer who pays your salary, then there may not be a chance to grow your income significantly from that source. Try to find something that you can do as a side project and make more money that way.
Also, think about what expenses you can cut. When you grow your income and cut your expenses, then you have something left to invest.
Spend more time with family
Today, most of us spend hours in front of the TV, playing video games, or scrolling through social media. But there are people around us expecting our attention. So maybe it's time to make a change and add another point to your list of reasonable New Year resolution goals?
Don't write, "I should spend more time together with my family." Instead, try to be more specific, like, "Every Friday is game night." Knowing details like time and day of the week will help you keep track and turn your New Year resolution ideas into a reality.
Read ten books
Books are a good way to learn more on a variety of topics. Furthermore, they are great exercise for your brain. Studies show that reading can help reduce mental decline in old age by up to 32%.
The goal to finish at least ten books per year is quite realistic. You only need to find some time in your schedule and make it a habit. The author of the best-selling book "Miracle morning" suggests waking up earlier to make reading a new ritual to read more books as a result.
Develop confidence
At first sight, it may seem like a part of New Year's resolutions for teenage girl, but indeed not. When a person is confident, they're more likely to move forward with people and opportunities. The best tactics to become more confident are surrounding yourself with positive and successful people, taking care of your body, focusing on your achievements (not failures), and practicing positive self-talk.
Start a gratitude journal
Acknowledging and appreciating everything that you're grateful for is an excellent way to feel happier every day of your life. Start a gratitude journal to focus on the good things in the first place. If you're looking for some mindfulness activities, check out this blog for some ways to get into journaling.
Watch less TV
A.C. Nielsen Co. reveals shocking data. The average American spends more than enough time, two months of non-stop TV-watching a year, which means 4 hours a day! If you manage to watch TV less, you could find the time to develop new skills,have a rest, improve your body & health, and go out with friends & family more often. It's better to save time for more essential things.
Exercise twice a week
Losing weight and staying fit & healthy are among the top and typical resolutions for lots of people around the world. As we already mentioned, being specific with your goals will help you achieve more. So phrase your resolution to make it specific, measurable, and positive. For example, "Go to gym two times a week, and workout 40 to 60 minutes." If you are feel nervous about going to the gym for the first time go shopping for workout clothes. And always begin your workout session with a warm-up to avoid pain during exercise.
Lose five pounds
The focus on your health should be top of mind. But doesn't it feel good if you like seeing yourself in the mirror? Avoid processed foods (chips, cookies, candy, and anything prepackaged) to achieve this big goal. Instead, choose whole foods like fruits, veggies, nuts, seeds, whole-grain cereals, legumes, and lean meat. Try to eat more protein and fiber as they'll keep you fuller longer. Some examples are chickpea curry with tofu, chia pudding with berries and nuts, green salad with shrimp. Add cardio to your routine and drink more water to stay hydrated. Water can also enhance feelings of fullness and help lose weight.
Start investing
If there's one New Year's goal that will help you the most, in the long run, it's probably investing money. Learn the topic of stocks, bonds, cryptocurrency, and other assets that can have a profitable return. This is a great New Years resolution for the business part of life and get more money.
Figure out a 5-year plan
Having and following this plan can significantly increase your chances to reach the goals you set and ultimately achieve the life you dream to live. Here are a few essential steps you should take to create such a plan.
Write down what you want for your fulfilling life. Think about the things that inspire and motivate you. Maybe you see yourself and your family playing with a dog in the backyard of your own house. Or you always wanted to start a business.
List your skills, experience, and options. For example, you might want to become an actress/actor, but you're afraid of the camera and have zero knowledge about this field. Obviously, it doesn't look realistic that you can make your dream come true without learning new skills and working on yourself.
Write down the steps you will take to achieve your goals. For example, you'll research acting schools and programs and take some classes.
We also suggest dividing goals into categories such as Career, Heath, Finance, Public, Family, and more.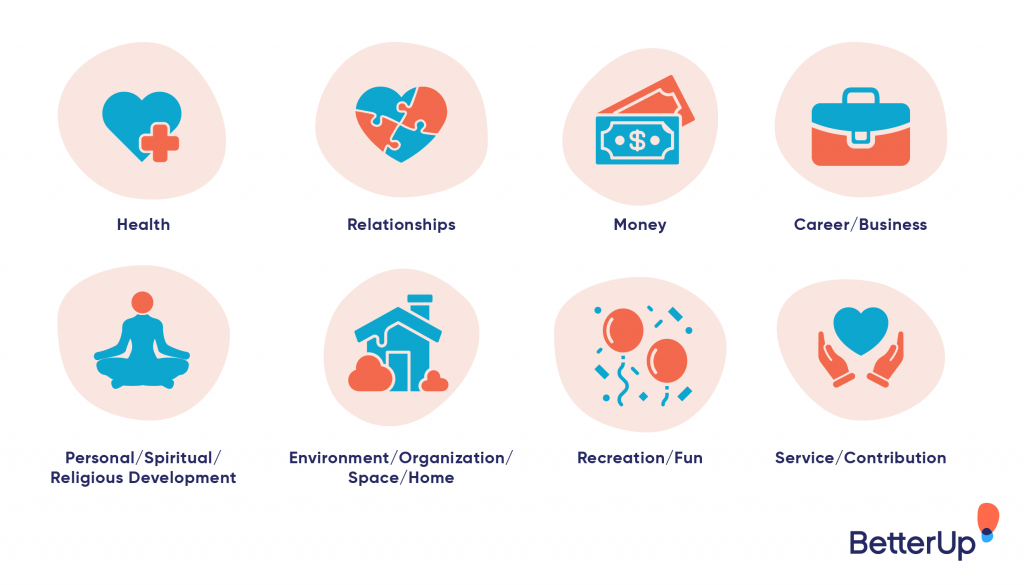 Change career
There is no better moment than the New Year to take a step back and understand what you want from your career and how it's possible to get there. If you're preparing for the next level up in the near future, it sounds logical to develop new skills. As we've already mentioned, checklists and habit trackers are perfect tools for this purpose.
Save a $5 000 emergency fund
Putting some extra money aside is always a good idea. One day, you might need to fix up the house, repair a car, or take some time to find a new job. This is a New Year's resolution idea for couples is extremely important to achieve a common goal. Here are some useful tips to save money:
Break down your savings goal into smaller steps
Open a separate account
Find ways to grow income and cut expenses (eat at home more often, review your contracts and memberships, use public transportation and bike more often instead of a car or taxi)
Use the emergency savings only in case of emergency.
Get at least seven hours of sleep
National Sleep Foundation guidelines advise a seven-hour sleep per night for healthy adults. Please, add this New Year resolution to your list if you are a student. Because of studying hard students must sleep enough to keep healthy. If you have trouble falling asleep at night, it's better to avoid gadgets at least one hour before you go to bed. Also, you can take a hot bath and relax an hour or two before bedtime to sleep at night effortlessly.
Eat more fruits and vegetables
Whether you want to slim down or stay healthy, veggies are your friends. If you don't know where to start, try to saute ́ onions, sweet peppers, mushrooms, asparagus – whatever you have in the freezer – and toss that on a bed of fresh spinach or arugula. Sounds delicious enough to eat healthier.
Drink two liters of water daily
Our body constantly loses water throughout the day. If you don't stay hydrated, your brain function and energy levels start to suffer. To prevent dehydration, doctors recommend drinking about two liters of water a day and drink less alcohol, which is equal to eight 8-ounce glasses. It is called the 8×8 rule and is not difficult to remember. However, keep in mind that you will lose more water if you usually drink coffee and other caffeinated beverages, are active during the day, or have an infection or a fever. Maintaining water balance is easier with checklists or so-called habit trackers.
Pick up a new hobby
What about a life satisfaction while we have diets, workouts, and finance on our list? Starting a new hobby is a thing that can make us feel better. It's an excellent way to disconnect from work and break away from the monotony of a daily routine. So find something you love and are passionate about. It can be drawing, hiking, swimming, yoga, cooking, photography, exploring new restaurants, discussing philosophy, seeing movies, playing musical instruments, dancing, investing, starting a YouTube channel, playing games, and more.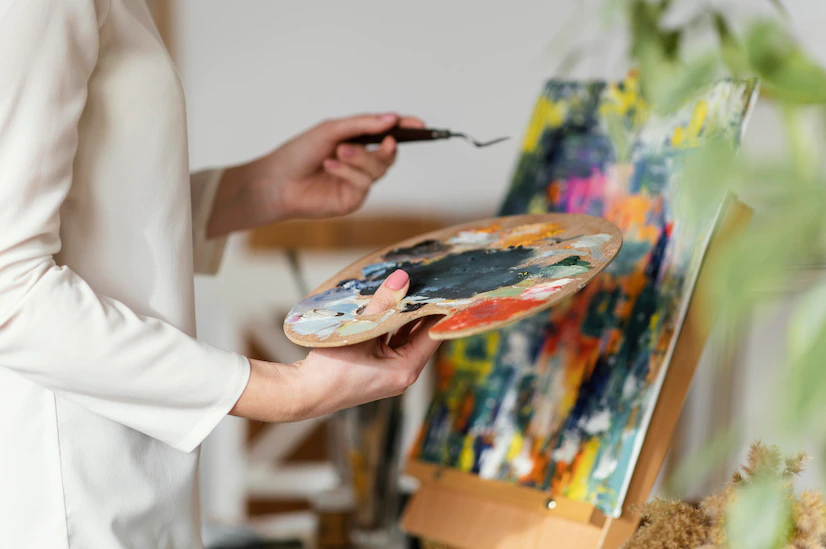 Walk 10 000 steps each day
In 2023, take more walks. This is the easiest New Year's resolution for losing weight.Ten thousand steps are approximately five miles. But even if you can't keep track of your new fitness routine, just walk around the neighborhood every morning or evening. It's a good physical activity and it's better than nothing.
Go on road trip
Plan a fun road trip with your friends, love person or you can go alone if you want to. Decide a destination for your journey and plan a route with stopes in exciting places. Remember to do a technical inspection before the trip.
Get rid of junk in the house
Each of us has a separate corner at home where all the necessary things are hidden. And honestly, 2/3 of such "necessary things" can be thrown away. The mess in our house can conduct stress and depressive mood. So, set aside one day a year to get rid of all the junk in your home. Also, don't forget about the pace you work and add this to your New Year's resolutions list for the workplace.
Try different cuisine
Our world includes dozens of cultures of different nations. Dishes represent the culture, and through them, you can touch the main characteristics of the national soul. So, open your mind and try different cuisines, not only French or Italian but some exotic ones such as Ethiopian food.
Learn a new language
Knowing of few foreign languages undoubtedly makes your tourism experience easier. But one more big disadvantage and an essential new skill in the CV that can open many new doors in your career.
Do a full health check
Prevention is better than cure, so start to take your physical state seriously. In the worst case, curing the disease is easier in the beginning than in the running form. For example, checking blood sugar can help determine the risk of developing diabetes or heart disease.
Keep your car clean
Turn into habits to keep a clean state of your car. There is nothing worth than garbage, remnants of many days ago, various wrappers, and mud in the car. As with junk in your home, the mess in the car also influences stress and mood.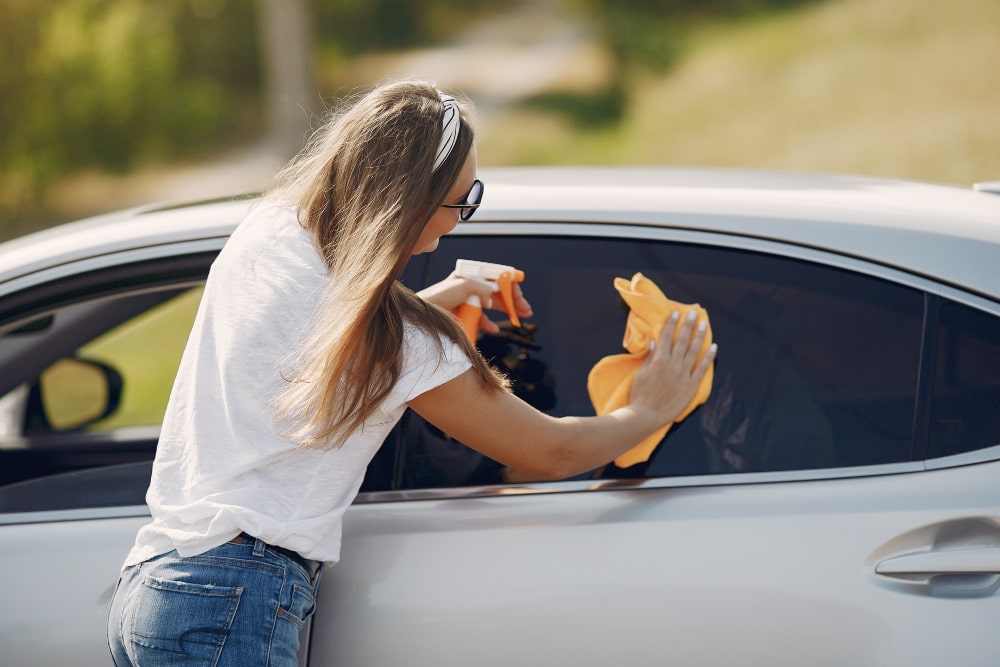 Make new acquaintances
Feel free to make new acquaintances even if you are satisfied with your friends' circle. On the one hand, it will bring you new emotions and new knowledge or feelings; on the other, this is a great way to go out of your comfort zone and improve your social life.
Update your wardrobe
Are you tired of jeans and sweaters? It's time to breathe new life into your wardrobe and passion for fashion. Update your style. You can be surprised how it will give you more confidence and reflect on all sides of your life.
Clean out your inbox and subscriptions
Read all unread emails and move to trash ones that are unimportant to you. If you receive emails from the shops or tools that irritate you, unsubscribe from getting emails and the bottom of the body of the email. Also, pay attention to apps on your smartphone, make a revision and delete ones you don't use or use once a month.
Break up with toxic people
Tidying up the house and car is important, but getting rid of mental garbage is vital to improving the quality of your life and help to stay happy. The primary source of negativity is toxic people in your environment. You can immediately see toxicity in people, so analyze them carefully. If it is impossible to stop communicating completely, try to minimize the time spent with them to save your mental health.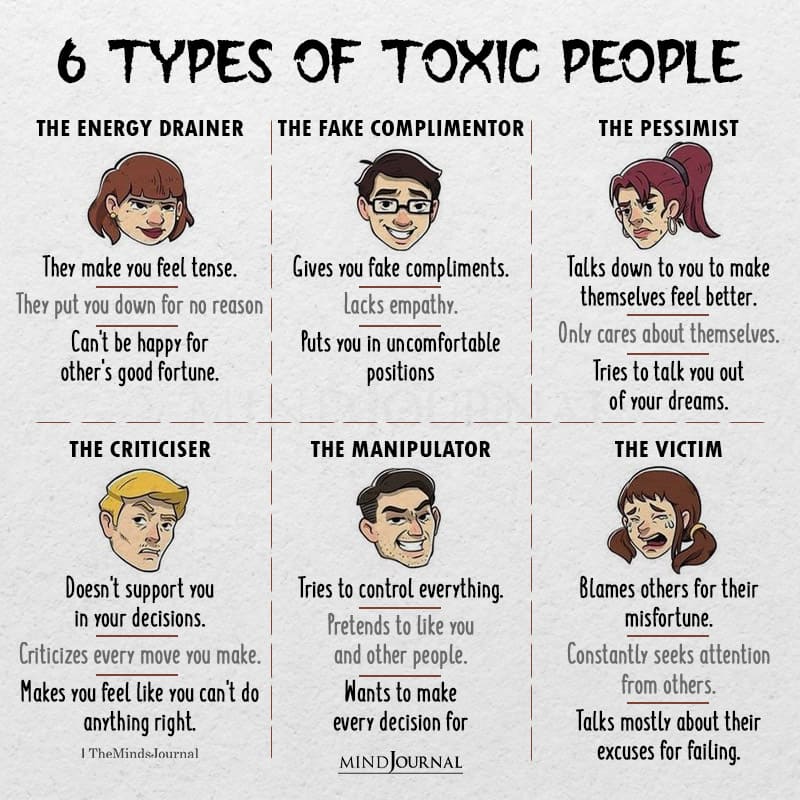 Immerse yourself in art
One of the most incredible new year's resolutions ideas is to dive into the art. Try yourself in painting, pottery, sculpture, or photography. Maybe this year you can learn to play a musical instrument if you can't or master a new one. Attend museums and local exhibitions.
Play video games
Modern technologies have brought video games to a new level, augmented reality, high-quality graphics, and exciting stories. Spend one of the evenings in the company of friends playing video games. You can add this advise to a list of funny New Year's resolutions.
Join cooking classes
Now that delivery services and various restaurants have filled our lives knowing how to cook deliciously is still relevant. So, attend courses or spend cooking time watching online to surprise your friends and loved ones with culinary masterpieces.
Reduce screen time on your smartphone
Globally, the average screen time is 6 hours 58 minutes per day. Almost half of this time is mindless scrolling a feed. Track your screen time and reduce it using your smartphone only with need. By the way, this is a must New Year's resolution for kids, as they should have their smartphone time-bound.
Spend Social media free day every month
Addiction to social networks is a recognized new disease for most people. One day every month, you are entirely focused on your own life, not on others.
Skincare daily routine
Well-groomed and healthy skin is the best makeup. Cleanse, moisturize and care for your skin daily. Wear sunscreen even in winter to protect the skin from the harmful effects of ultraviolet rays and maintain a youthful appearance.
Upgrade your Emotional Intelligence
This is one of the leader of spiritual New Year resolutions. By developing our emotional intelligence, we become more attentive to ourselves, our feelings, desires, and needs. At the same time, it allows us to understand other people better and feel their needs, motives, and behavior.
Establish a morning routine
Why is this New Year resolution for women important? A morning routine boosts happiness by increasing productivity and reduce stress. Morning rituals such as reading a book, meditation, kid time, yoga, and so on help you get the mental and physical energy for the whole day.
Start habit tracking
Starting new habits or quitting bad habits is a challenge, but when you track, you can see what work you have already done and feel bigger responsibility. Use a thematic checklist with a stunning design to cross out days and see your progress. In addition, if you wonder how to keep a New Year's resolution, the checklist is the answer to make it more organized.
Conclusion
New Year is all about the development of our best selves, hope, and renewal. Although the most common New Year's goals typically revolve around major life decisions, money, health, and appearance, there's no rule against creating unique resolutions to suit you. Don't take too many resolutions. Focus on the most suitable for you and add some new resolutions.
Stefani is a marketing magician and is responsible for product improvement at Cheqmark.