Lack of interesting ideas on what to do on Valentine's Day? We've prepared a list of simple but very exciting activities that will make your holiday unforgettable.
Valentine's Day is just around the corner, and you probably want it to be as romantic as possible. Lack of interesting ideas you can try this year? Don't worry, we have prepared a list of simple but very exciting activities that will make your holiday unforgettable.
1. Repeat your first date
To refresh old feelings, they need to be brought back into your head and heart. There's no more awkwardness in your relationship, so your new "first date" will be a fun and incredibly romantic way to spend time together. Resume playback where you first met or had dinner together and finish the holiday evening where you first kissed or confessed your feelings to each other. Re-creating the first date is a chance to surprise your soulmate and fall in love again. Don't waste it.
2. Have breakfast in the bed
On this special day, treat your loved one to a delicious breakfast in bed. This can be a fresh fruit salad with maple syrup, pancakes with peanut butter, chocolate crepes, cinnamon buns, banana smoothie, french toasts, croissants, or even simple sausages with eggs. If you aren't in the mood to cook, remember that there's nothing wrong with ordering takeout from one of your favorite cafes near you. And don't forget the champagne!
3. Dance through a music playlist of your songs
There's nothing that brings two people together better than music. Take care of your Valentine's Day playlist to set the mood this holiday. Choose songs that spark memories of your relationship (your first dance together, your wedding songs, etc.) or simply the ones you know your soulmate will love.
4. Get a massage
Relaxing and having a great time with your couple is the #1 task for Valentine's Day. Go for a good massage together and learn a few techniques from professionals to try them at home along relaxing music. To relax to the fullest, put aside all gadgets and devote time to yourself, completely disconnecting from the outside world. You can book a room in a hotel with a spa program. Go to the pool, get a massage, and then order a fancy dinner that can turn into a romantic night.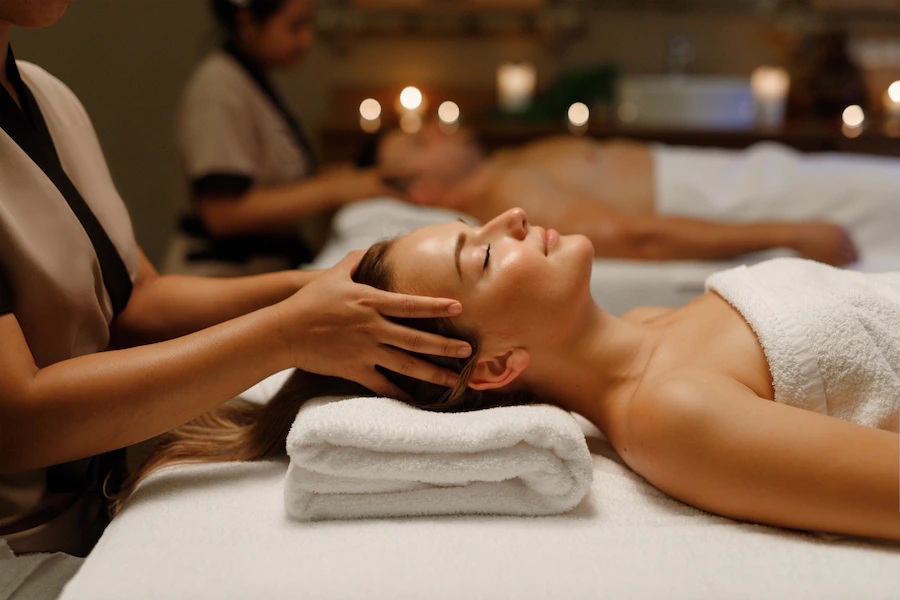 5. Write a love letter
Most likely, you send your soulmate messages several times a day. But on Valentine's Day, they should be special. If you have to spend the whole day (or at least part of the day) apart, be sure to send your soulmate the most romantic or playful message – or even both at once.
Write a love letter and put it in a briefcase, bag, wallet, or pocket of your sweetheart. It is better that your loved one sees the love note already when they leave the house.
6. Play favorite board games adding some love elements
How about some fun games for just the two of you? For example, you can try "How much we know about each other." Prepare some questions about you and your relationship. Then answer those questions in pen. Following that, you must examine each other's cards. Or maybe you and your companion will want to feed each other by not using your hands. Sounds interesting, isn't it?
7. Go on a trip together
If travel is your common passion, then going on a trip is the best decision for Valentine's Day. You can discuss the plans with your significant other in advance, but it's better to make a surprise.
Secretly buy tickets, book a hotel, quietly pack for two, come up with a story (such as that you urgently need to go to the shop together), and then confess that the store is in another city or country.
It's not necessary to fly to far-away countries and spend a lot of money. An unexpected trip to a scenic hike or neighboring city can become one of the most memorable moments in your life as a couple.
Tip: Create a checklist of places to visit not to miss anything. The best way to do that is through our free checklist tool. Try it now and enjoy a wide range of ready-to-use checklist templates that you can customize to your taste and needs.
8. Get to each other deeper with a bottle of wine
Open a bottle of your favorite wine and spend quality time asking each other these thirty-six questions that will bring you closer together. Experiments show that even strangers asking each other this deep stuff can fall in love if they are sincere about what they say.
9. Watch the night stars sky
Stargazing isn't only a job for scientists but also a good idea for Valentine's Day. Indeed, there's nothing more romantic than looking at the stars with a person you love. Invite your soulmate on a date night under a night sky and explore the wonders of the Universe together.
10. Create romantic cinema at home
In the crazy rhythm of our lives, days spent at home become a real rarity, for which there is never enough time. Valentine's Day is a legitimate excuse to lie in bed from morning till night, enjoying watching your favorite series. This day, you're allowed not to get out of your pajamas, order food delivery, and think only about how great it is to hug your loved one.
If you're an active couple and don't want to watch your favorite romantic movies at home all day, try to replicate the romantic dates you saw in the movies. For example, dress warmly, go to a local river or lake, and lie down on the ice. Just like in the famous scene of "Eternal Sunshine of the Spotless Mind."
11. Go ice skating
Joint ice skating to romantic music – what could be more appropriate during the winter holiday for sweethearts? Firstly, it's good for those having a sedentary lifestyle. Secondly, it can be beautiful and graceful. Finally, after this, you must definitely warm up. So why not stop by a cafe for a cup of hot cocoa or a glass of wine?
12. Dine out to try gourmet food
Just imagine you two sitting in a fancy restaurant with a bottle of red wine. A waiter is serving a Cromer crab with lemongrass sauce and prosecco poached strawberries with caramelized white chocolate crumbs. What more could one ask for?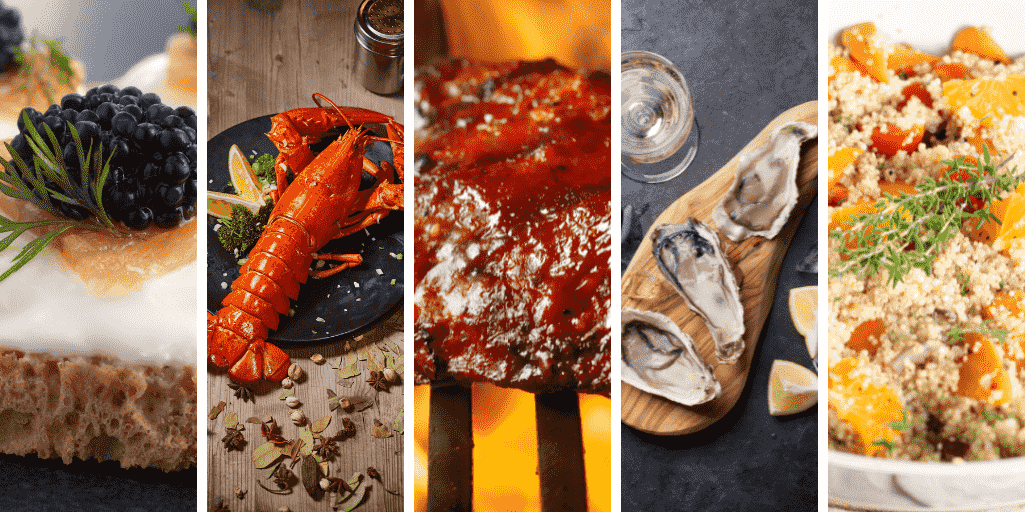 Don't worry if you have difficulty booking tables for Valentine's night or just can't go out due to quarantine. Planning a gourmet dinner at home is easier than you think. A lot of supermarkets and restaurants offer Valentine's food deals so that you can enjoy the comfort of your own home with your valentine or galentine. There are so many alcohol-free, vegetarian, and vegan options available, so there is something for everyone.
13. Spend the night at a fancy hotel
Outdoor swimming pool, spa programs for two, boat trips, hot tub, candlelight dinners, and breakfasts in bed – arrange a entire weekend in one of the best hotels in the world with a high-level room service.
For example, the Milaidhoo resort in the Maldives offers an unforgettable night on a tiny island with golden sands in a tranquil lagoon. You'll enjoy a romantic sunset cruise on a yacht or a traditional Maldivian boat, where the butler will offer champagne and snacks. After dinner, the yacht's crew will serve drinks and leave the couple alone by the fire in a romantic and starlit setting. A huge bed will become a place where lovebirds can enjoy privacy on a sandbar hidden from everyone under the magical light of the moon and stars.
14. Relax together in the bath
Bath at home is one of the best places at to spend valentine's day. Light candles, throw bath bombs and enjoy each other company in bubble bath, as the beginning of exciting night.
Don't get upset if you are single. Take a bath with rose petals and watch your favorite TV series. Relax. You deserve it!
15. Play video games
Grab your significant other and take your consoles. You can play surrounded by flower petals and scented candles. But what game do you choose? The most popular video games for couples are "It Takes Two" (platforms: PC, PlayStation, Xbox), "Lovers in a Dangerous Spacetime" (platforms: PC, Nintendo Switch, PlayStation, Xbox), "Monster Prom" (PC, Nintendo Switch, PlayStation, Xbox), "Brothers: A Tale of Two Sons" (PC, Nintendo Switch, PlayStation, Xbox), "The Sims 4" (PC, PlayStation, Xbox), and "Florence" (PC, Nintendo Switch).
If you are not into video gaming, consider having a poker tournament. It'll be fun night. Promise!
16. Cook together
Perhaps the most unoriginal but popular way to spend this day is to have a romantic dinner. However, despite the banality, even dinner can be made special.
In order for you both to feel involved this evening, cook all the dishes together. Turn it into a good and fun time spent with each other. After all, it's priceless.
Create a shopping list using a checklist tool not to forget buying essential ingredients. You can find useful checklist templates in our gallery. All are free.
17. Book SPA for two
A joint visit to the SPA salon is a best valentine's day getaways for those who want to be together without thinking about the fuss. Low light, flickering candles, subtle aromas of essential oils, and skillful hands of specialists will take you to the world of dreams and pleasures. Perfect romantic getaway!
If you have no significant other this February 14, don't forget to spoil your friends to show you care.
18. Put sticky love notes all over your house
Surprise your boyfriend, girlfriend, or spouse with cute love notes. It certainly will make their day. Think up things you love about your partner and write or draw them on sticky notes. You can leave the notes with love words on their mirror, on a fridge, and in any place in a house where they can see them.
In a digital world, it's extra meaningful to receive notes from someone you love.
19. Print your favorite photos and create a photo album
Express your love with the photo album. Add your favorite photos from your life, trips, the happiest moments, etc. Write compliments, dates, and memories under each photo. This is a perfect way to reminisce a little bit about all you have done together and all the moments that brought you closer.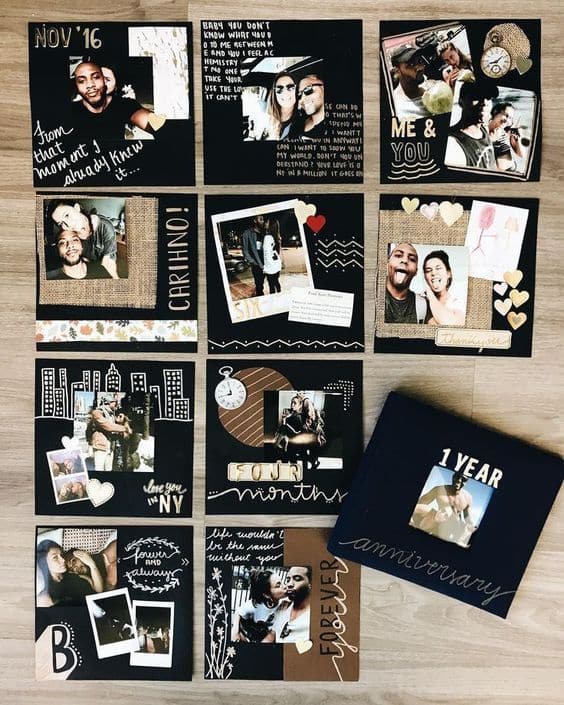 20. Go for a romantic walk
Going for a nice long walk with your sweetheart is priceless, especially if you both are often busy. Just go to the forest, enjoy the sunset at the lake, and get a chance to talk and bond even more.
21. Attend a Comedy Show
Humor is always an attractive thing people find in others. So, go to the comedy show to laugh and have a lovely time together. This is a fun way to spend Valentine's Day.
22. Sledding together
If you are not fond of skating, one more fun activity is sledding if the weather permits. Here you can be sure whether you look awkward when you fall on ice. So let your inner child out! It's lovely.
23. Watch a sunset with holding hands
The main advantage of sunset is that you can watch from everywhere. You don't need to spend a large budget to go tropical island. All you need it's just to of you and the sunset view place. Hold your hands, and with no words, you'll talk about your love
24. Sing love song karaoke
"All of Me," "I Will Always Love You," "Because You Loved Me," and many other romantic love songs you can sing karaoke with the person you love or make as a Valentine's Day gift signing from the bottom of your heart.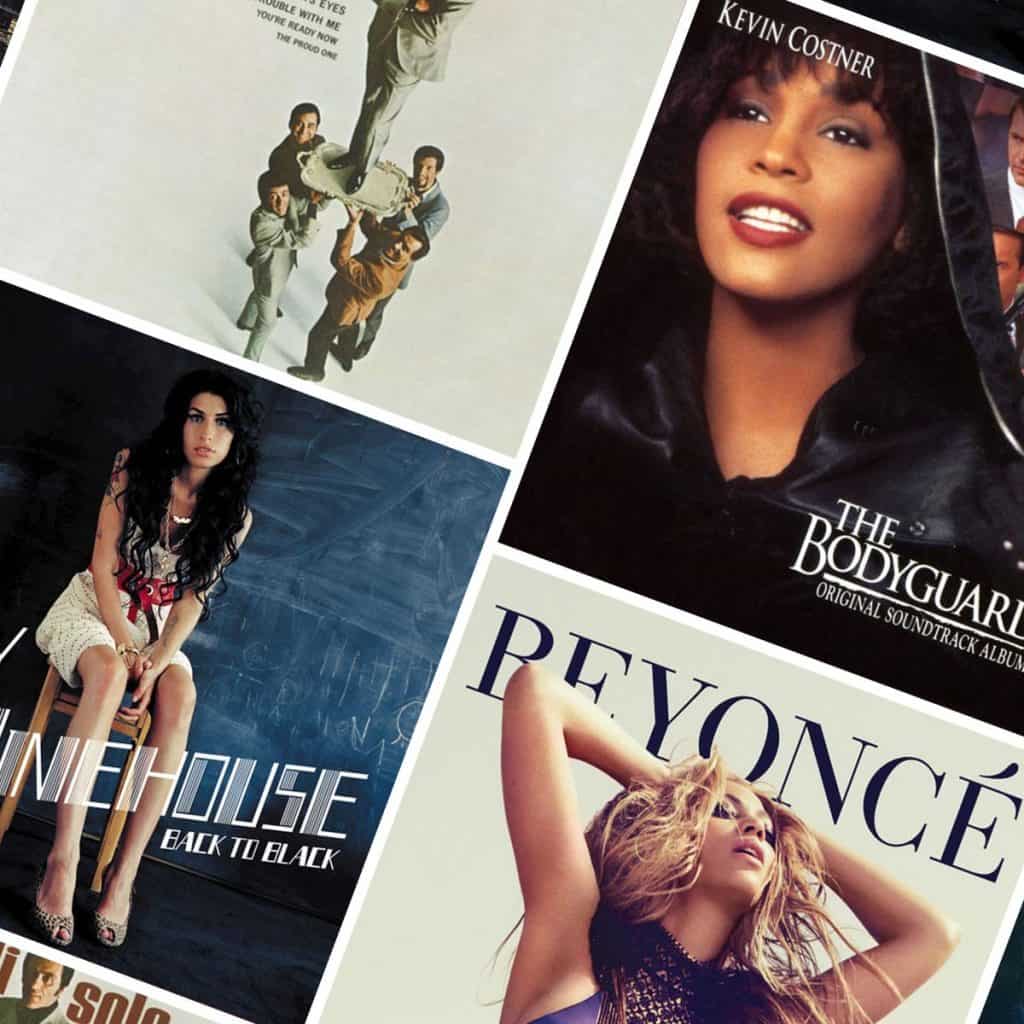 25. Take a couple dance lesson
Put your dancing shoes on and go to the dancing hall. It doesn't matter whether it is slow dance, tango or active hip hop. The main point is that dance class will bring you joy and become a fun activity.
26. Have cooking classes
Pimp your culinary skills by visiting cooking classes to make tasty snacks for a romantic dinner. If there isn't such activity in your place, watch a virtual cooking class together at home.
27. Enjoy hot chocolate
Except for traditional dinner with a bottle of champagne and chocolate-covered strawberries drinking cups of hot chocolate is a cute thing to do for Valentine's Day.
28. Create a signature drink of your relationships
Become a barman during your romantic date night and do some drinks by yourself. Create a special signature cocktail that underlines the "taste" of your relationships. For example, sweet and gentle or sour, light, or you will lose your head after one glass.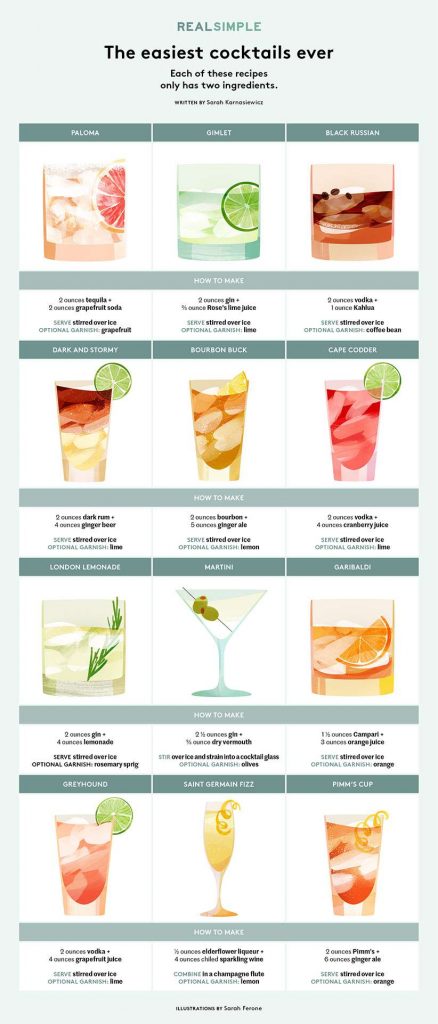 29. Volunteer together
If your love so much that it bursts out, share it not only with your partner but also with your community. Volunteering is a unique thing to do on Valentine's Day because, at first sight, it looks far from romantic. But try to do some work at the soup kitchen or scavenger hunt in your town together. You'll be surprised how after that, your love and connection with the person you love become stronger.
30. Create A Couples Bucket List
After a romantic dinner, use the remaining time to create a bucket list of things you want to do together, for example, this year. It can include a little something you had no time to do as large plans you are going to do as a couple. It is worth using a special checklist-creating tool and print it to materialize plans.
31. Read love poems
Every woman dream, at least for a second, to be Juliet and listen to Romeo's confession of love. You don't need to be a poet and not obligatory use a balcony for your love serenades. Read love poems in bed or sitting on the couch to melt the heart of the person you love.
32. Make a couple vision board
This is one more of the creative things to do for Valentine's Day. The main difference between a checklist and a board is that board, you draw or paste cut photos and pictures of dreams you want to have. Many people believe that if you do a vision board or your dreams come true. It can be a large mansion, sports car, kids, wedding dress, etc. Decide what dreams you have in common and turn them into achievement goals.
33. Go for a drive
How many road stories become romantic ones? Just two of you, no destination, road, and music. Discover routes, and who knows, maybe you will find a place you've never been not far from your home.
34. Go on double date
It's okay if all these romantic stories are not about you. So grab your dating or married friends and hang out together, celebrating till late at night.
35. Take part in Saint Valentine's giveaways
You need to do this before V-Day. It doesn't matter how you both deal with it. You may be lucky, and fortune decides how you will spend your holiday if you win a romantic mini-trip, cinema tickets, spa certificate, and so on. Or at least you will laugh if you don't take it seriously and have one more fun thing to do on Valentine's Day.
36. Do sport together
Usually, men and women are into different kinds of sports. If it is your case, do your partner's sport together to show your interest in their life. But the best is to try something new for you both.
37. Decorate your bed with petals
A bouquet of favorite flowers is always a pleasant gift. But also remember to put some petals on the bed to maximize the romantic atmosphere.
38. Attend a Burlesque Show
Spend time with your partner unusually, and add some paper to your celebration. Exotic dance, lights, and shining costumes will bring some naughty notes to your mood.
39. Listen to music together
This would be a fun way to spend valentine's day, especially if the music taste brought you together. But if not, listen to each other favorite music. You can be surprised when you hear something new for you and like it.
40. Visit Amusement Park
You are screaming, holding hands in hands, laughing in a mirror room, eating tasty snacks, and having fun. Then, add a romantic sparkle by kissing on the Ferris wheel.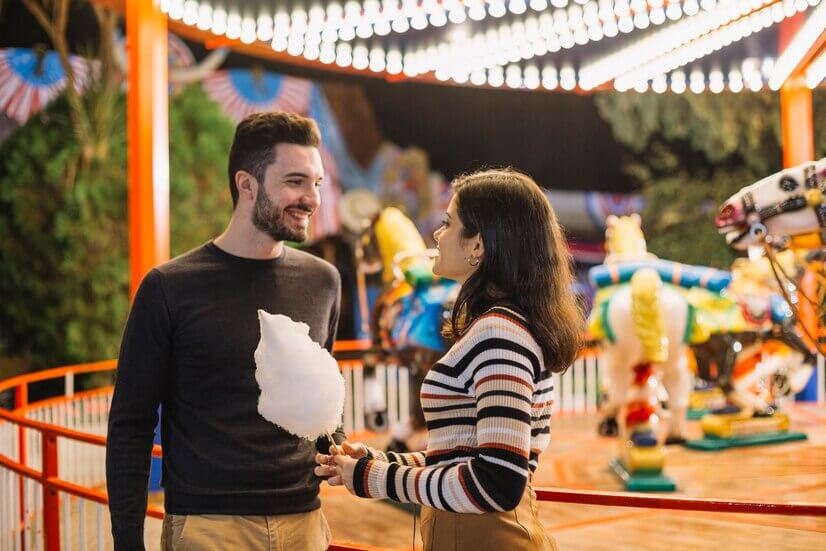 Conclusion
To ensure a memorable February 14, we have put together a list of 40 ideas that you may want to use, including ice skating, playing video games, enjoying delicious food in a fancy restaurant, putting sticky love notes all over your house, and more. Sure, you'll love Valentine's Day ideas.
Create your Valentine's Day checklist using our ideas to plan and place your entire holiday with perfection. Our checklist maker tool will let you do everything quickly and easily. Any of our templates can be used and edited for free. Enjoy!
Maria is a content maven at Cheqmark and is a regular contributor to our blog and social media.