Summer has come, and you need to make sure it's the best one ever – full of fun, laughs, and unforgettable memories. In this article, you'll find our summer bucket list ideas. Enjoy.
Visit a place you've always dreamt about
Don't put off your dreams and happiness because the right time simply doesn't exist. The Grand Canyon, the Colosseum, Tower Bridge in London, the Statue of Liberty, Glacier National Park, the Eiffel Tower, the isolated paradise of Maldives, Piazzale Michelangelo, and Piazza – there are so many fascinating destinations to see. You deserve it!
Spend a day as a tourist in your city
If you can't afford a trip to other states or countries, take the time to visit more than just your usual hangout places in your city. I bet you'd be surprised at how many spots you don't know.
Set a breakfast date with a significant person
A lot of couples date over dinner. But just imagine how adorable it could be watching your significant other butter their toast as you add coconut milk to your coffee. Waffles, scrambled eggs, breakfast sandwiches, oatmeal with fruits and berries, croissants – breakfast foods are the best!
Take some sleep in a tent in the nature
Nature is said to be meditative. So let the sounds of nature lull you to sleep this summer.
Try a Happiness Challenge for a month
Happiness is a habit that you can practice and develop. We've broken this mission down into thirty-one easy steps. Get your free happiness to do list.
Gather your family for a picnic
Pack a traditional wicker basket with picnic foods you love, and let yourself enjoy the weather and the company of your nearest and dearest.
Record a TikTok dance
You can do it with a friend, and have fun in good company.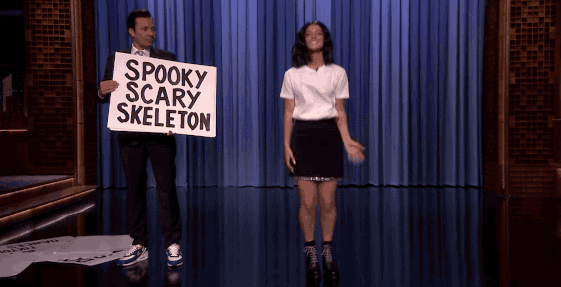 Have a sleepover at a fancy hotel
Sometimes you need a white robe, cozy slippers, a huge bed, a beautiful bathroom, and the finest French champagne to forget all the troubles and relax. This summer is a perfect time to have that luxury.
Volunteer
It's important to give back to your community and make the world a better place. So make sure to include items like "volunteering" and "helping save the environment" to your summer bucket list.
Plant a tree
This can be an excellent way to promote a healthy lifestyle and teach kids to save the environment.
Make a surprise for someone you value
This can be both something simple like a holiday dinner or extraordinary like naming a star after your loved one. You can buy a star, name it, and get a certificate of it afterward.
Visit a big music festival
Festivals are great as you can enjoy live music and your favorite artists in fascinating venues. So visit at least one this summer.
Go backpacking or hiking
Enjoy the awesome weather and get some exercise by backpacking, hiking, or biking.
Host a cozy party
How about hosting a cozy outdoor movie party? It's easy to set up if you have a projector. You only need to find some chairs, cushions, blankets, and pillows, prepare snacks, and invite some friends.
Roast marshmallows over a fire
Summer is an excellent time to enjoy the outdoors and the fresh air. If you don't want to go anywhere, you can always make a bonfire and roast some marshmallows with your friends and family.
Make an art piece
If you're passionate about art, try to awaken your creative spirit. Purchase some paint and canvases and paint your heart away.
Play frisbee
Frisbee is another must-do for your summer bucket list. It's free and good for your health.
Go swimming
Enjoy nice, cool water on a hot day. Swim in a river, a lake, an ocean, or a pool.
Do yoga in the fresh air
Yoga is one of the best methods of self-care. It'll help you learn to hear your body, relax, and even combat anxiety and stress.
Here are more great self-care ideas for your summer bucket list. Enjoy!
Make an ice cream
Instead of going to the supermarket to buy your favorite ice cream, try to make some yourself. Add as many toppings as you want and enjoy your delicious homemade summer treat.
Host a black and white party
Consider throwing a black and white party with black and white clothes, games, treats, and decorations. It'll be a lot of fun!
Go kayaking
If you don't own a kayak, consider renting or borrowing it for a fun outdoor adventure.
Host a garage sale shop
Clean out your house, throw a garage sale, and make some extra money selling stuff you don't need anymore.
So many things to try this summer. Use this free checklist maker tool to relieve your mind and do all the planned things.
Take photos of people or the beauty of nature
Appreciate the beauty of people and nature around you. Take some pictures to save these memories.
Watch the sunrise
There's something peaceful about watching the light that appears in the sky after the dark night. You don't even need to travel far because you can take advantage of what's in your own backyard.
Watch the sunset
Take a moment to see the sun melting into the horizon at the end of the day. If you have a chance to watch the sunset over a body of water, do it. The views are amazing!
Go for a one-day road trip
Choose a location on the map, get in your car, and drive. Going on a road trip, whether single or with your best friends, is one of the most enjoyable and thrilling pastimes in the world.
Climb a peak
Along with the emotional and physical stimulation, you'll have the opportunity to visit several lovely natural locations.
Try forest bathing
We typically talk about taking a bath at home, but how about a woodland bath? Its origins are in Japan (shinrin-yoku), and the technique entails immersing yourself in the forest, taking in the sounds, the sunlight shining through the trees, and the fresh, clean air – all of which provide us with a sense of peace and help us to relax.
Cook a national dish
There's the best thing to eat in every country on earth. What's yours? Cook and enjoy it as much as you can.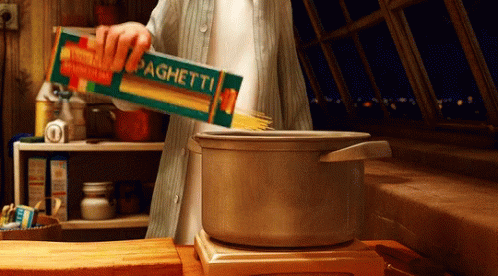 Build a sandcastle
Building a sandcastle is one of the most entertaining beach activities for people of all ages (particularly children), despite the fact that it might be difficult for novices. It may also be a terrific way to socialize with family or friends, as well as a great way to put your imagination and skills to the test!
Make a bouquet from wildflowers
There are plenty of Zinnias, Cosmos, Sunflowers, and other wildflower bouquets to cut in the summer. Put your bouquet in a pretty vase and enjoy.
Make a tattoo
Getting a tattoo could be an intriguing bucket list item, especially if you've always wanted one. You can get covered in temporary tattoos done using watercolor crayons if you aren't ready for a permanent tattoo.
Read in the library for a whole day
In summer, you can read books not only under the tree or at the beach. The atmosphere of your local library can be great as well.
Sleep beneath the stars
You don't have to drive far to rest under the stars; why not do it in your own backyard or at a neighboring campground? Even better, do it with a group of your pals on one of those beautiful summer evenings.
To sum up
There's something special about summer that makes us feel more alive. The sunny, warm-breeze days are upon us, and we'll be seeking enjoyable summer activities and things to do.
Aside from sunbathing, having picnics, and going to cafes, there are a few other enjoyable summer bucket list items to consider. We hope this article inspired you. Now go try this free checklist tool to create your perfect summer bucket list.