Getting enough water every day is vital for your health. That's why today, we want to share seven practical tips on how to get into the habit of drinking more water.
It helps you have a normal body temperature, better nutrient absorption, more energy, boosted immune system, clear skin, normal weight, and more.
But unfortunately, drinking enough is not at the top of many people's priority lists. They're often too busy, forget, and don't track it.
That's why we want to share practical ways to drink more water today.
Understand your water consumption needs
First of all, before starting to drink more water, find out how much water you should drink because it depends on your body weight, height, age, activity level, and even the environment.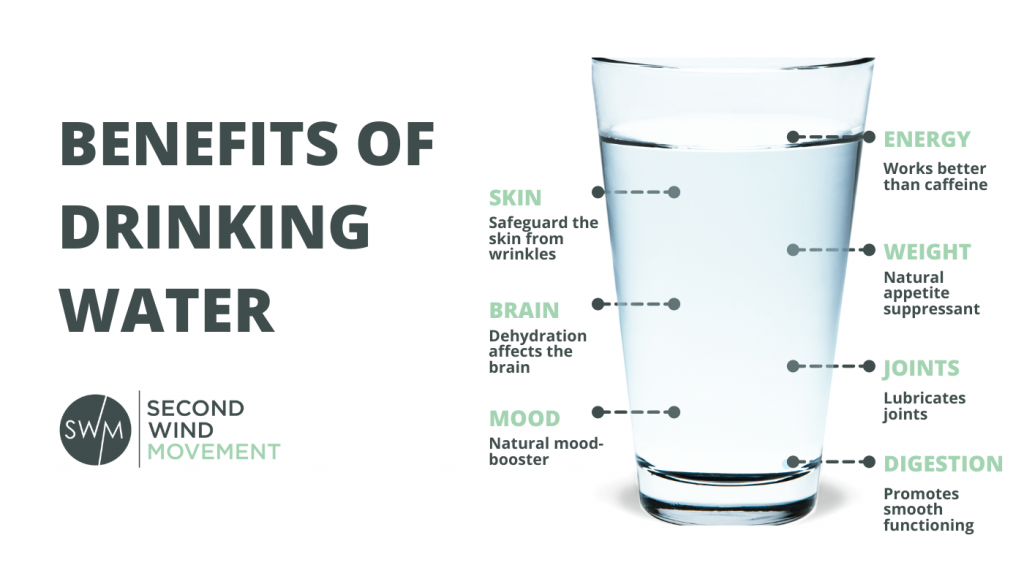 According to the Eatwell Guide, healthy adults should drink six to eight cups of water daily.
This also includes fluids from other beverages and food.
You should drink even more water if you have a fever, diarrhea, or infection. If you exercise a lot, you should drink more water before and after Pregnant, and breastfeeding women and older adults are also at higher risk for dehydration. So it's essential to go above eight cups to replenish lost fluid intake.
Set a daily goal
Once you know how much water you should drink per day, it's time to set goals to drink more. Remember that telling yourself to consume more water isn't as effective as telling yourself to drink eight cups daily. Instead, you can make your goal even more specific.
For example, drink four cups of water before noon.
Buy a reusable water bottle
Choose a pretty water bottle you love so you'll want to take it everywhere – when you run errands or go to the gym. Treat it as a kind of added accessory. On top of that, having this bottle isn't only a great way to form a new habit but also helps you reduce your carbon footprint and the plastic burden on oceans, landfills, and other places.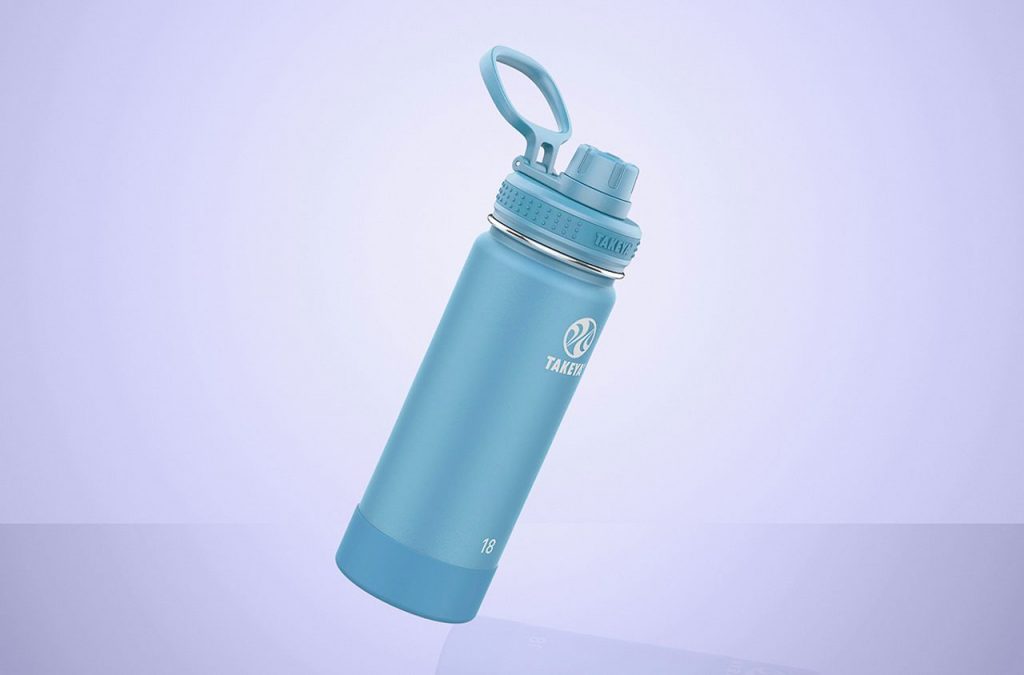 Furthermore, you're more likely to swallow more at a time when you use a straw compared to when you drink directly from the bottle. So consider buying the reusable straw too.
If you are tech-addicted and fond of new gadgets, buy a smart bottle that tracks how much water you drink and tells you to drink water.
Always keep your bottle by your side so you can sup water through the day.
Drink water while you work out
Take it as a rule to drink water every time you exercise and after when you have a rest. It's essential to keep your healthy hydration level. To lose body weight, try sports drinks to have a high energy level and get the most from your sports experience.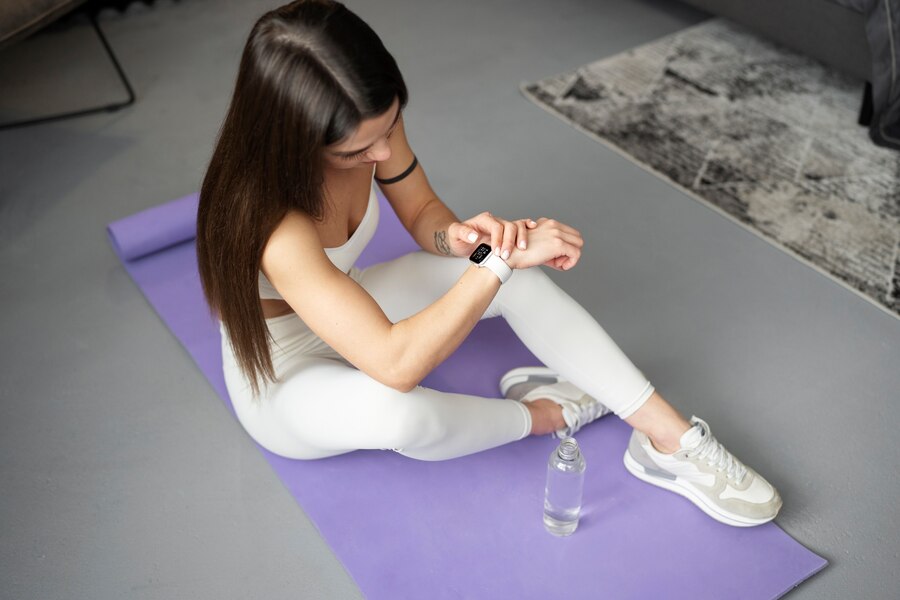 Set reminders
You can set water alarms every hour or two to remind yourself to drink water. Also, today, many water-drinking apps are available for Android and iOS. This is a good option for people who like phone notifications when apps remind them to drink water. But what about those who don't use the phone much or dislike notifications distracting them from work? We'll talk about that in the last paragraph.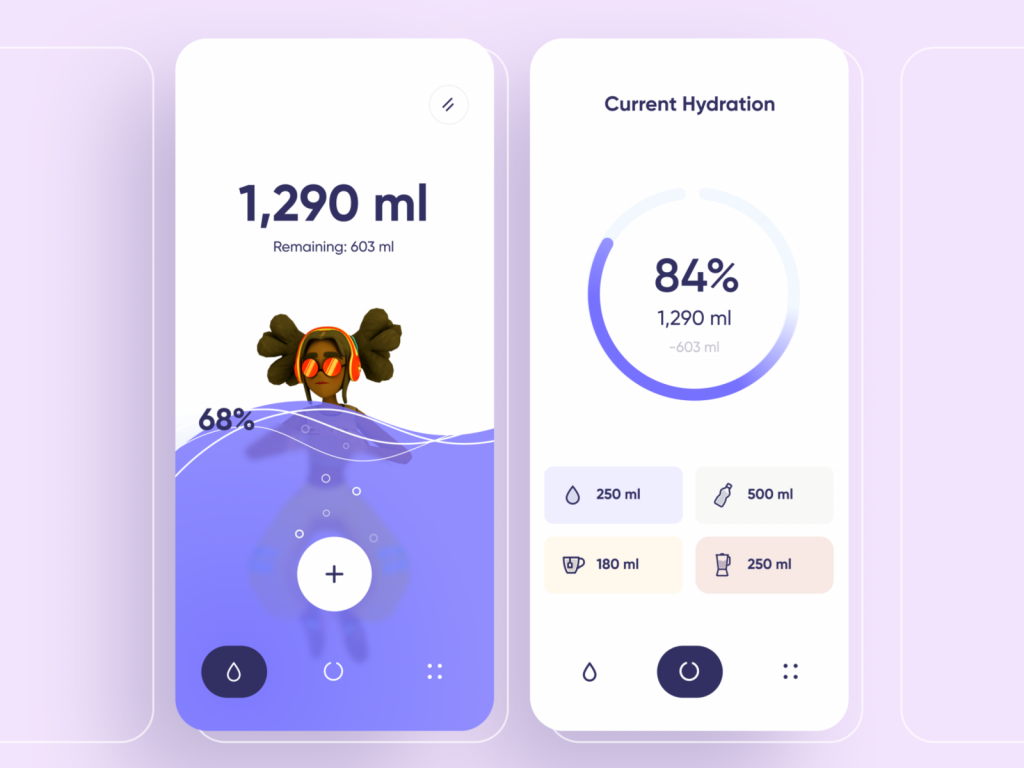 Dilute sugary drinks with ice
If you satisfy your hydration needs with soda, cola, sweet lemonade, and so on, minimize the unhealthiness of sweet drinks by adding ice. This way, you help your drink contain less sugar.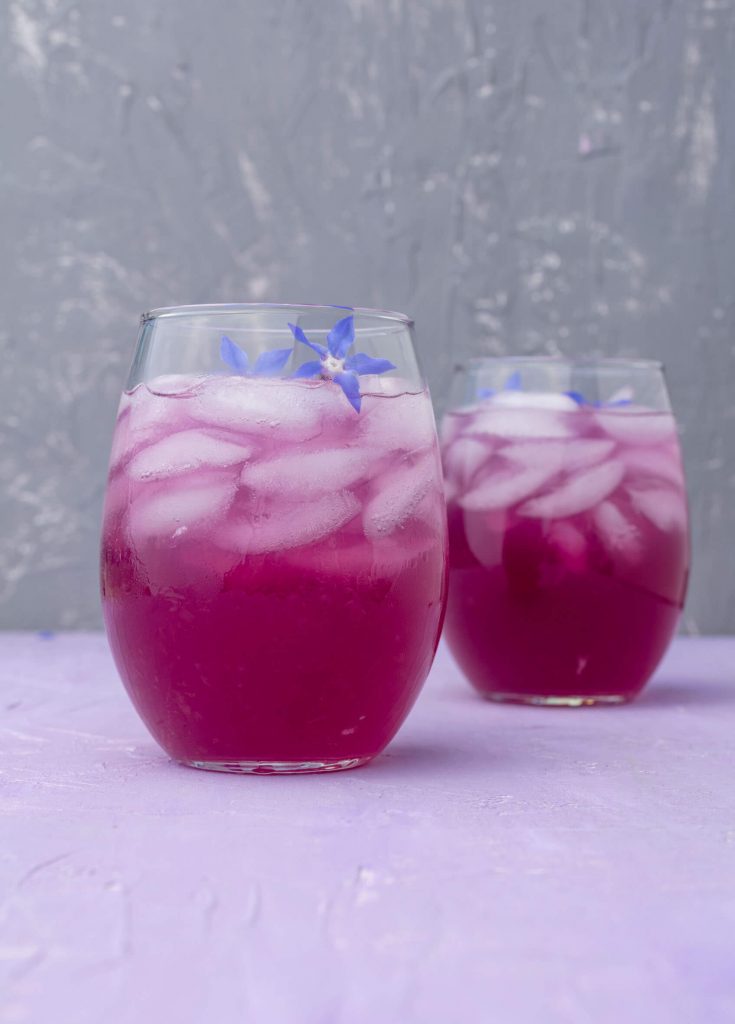 Drink one glass of water after you wake up
While trying to form a new habit of drinking enough water, returning to the basics of developing a habit is an excellent idea. First of all, give yourself a signal to perform that habit. In the case of drinking water, it might be sleep.
For example, decide that you drink a cup of water right after you wake up because you wish to replenish and rehydrate after a long night's sleep. You can drink water when you wake up or after you brush your teeth. It's up to you.
Extra tip: If you take supplements or medications, set a goal to wash them down with a full cup of water.
Get into herbal tea
It makes sense to widen your water-drinking habit. Except for drinking glasses of water, try to add some herbal tea to get more relaxed and more pleasure.
Eat fruits and vegetables
There are a lot of healthy foods that can contribute a large amount of water to your diet.
The most water-rich foods are fruits and vegetables. Eat watermelon (water content 92%), strawberries (water content 91%), cantaloupe (water content 90%), peaches (water content 89%), oranges (water content 88%), cucumbers (water content 95%), lettuce (water content 96%), zucchini (water content 94%), celery (water content 95%), tomatoes (water content 94%), bell peppers (water content 92%), cauliflower (water content 92%), and cabbage (water content 92%).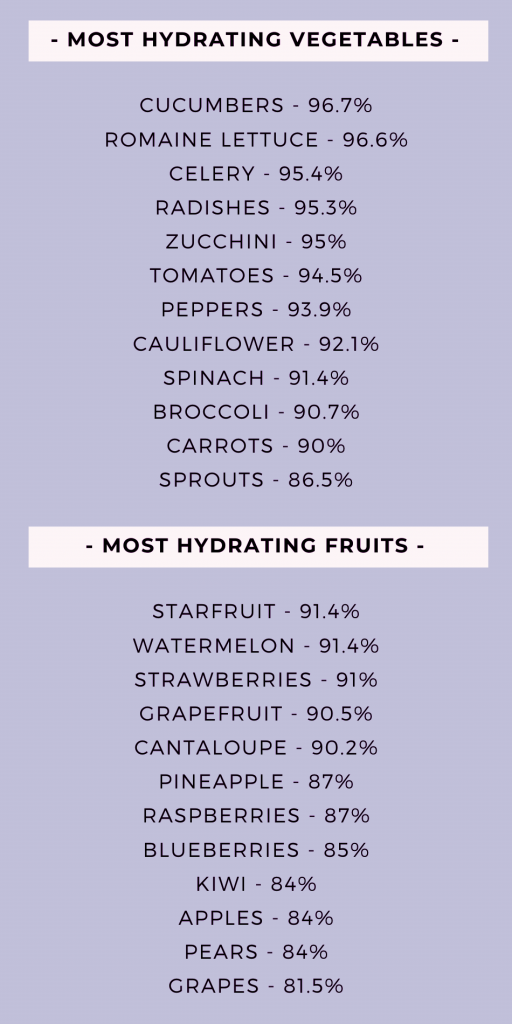 Making smoothies or any other fruit drink in the morning is another tasty way to get a lot of water.
Flavor your water
If you're not a fan of the taste of plain water, adding some ice to your go-to drinks and smoothies is a good way to sneak in some hydration. After all, you've never forgotten to get an iced latte or a glass of refreshing lemonade at the start of work, right?
You can also add a little slice of lemon or lime or add fruit you like to your glass of H2O and enjoy your flavored water.
A glass of water before other drinks
At home, the office, or any other place, drink a glass of water while you are waiting for your coffee.
Moreover, when you drink alcohol, there is a rule you should follow: one drink (cocktail or wine) – one glass of sparkling water or mineral water. It helps you keep an adequate hydration level and help avoid a hard hangover.
Buy a water filter
This is an excellent investment in your health. Your body will receive clean water without harmful sediments by drinking clean water. After trying a taste of filtered water, you 100% won't go back to drinking the water you used before.
Come up with unconventional ways to drink water
According to studies performed by the University of Chicago and Ohio State University, participants who came up with their own unconventional ways to consume water enjoyed their drinks more than those who drank it the "normal" way. Therefore, the first group consumed more. So next time you drink water, use a martini glass, buy fun or eco-friendly cups, or invent your method.
Start a tracker
If you'd rather go old-school with tracking your H2O intake, use a checklist tool that allows printing a habit tracker list. This template features a square for every day of the week. Each square includes seven cups that represent water intake. You can edit the number of days, weeks, and months. You can easily change your preferred design by choosing from beautiful templates and getting a cute visual reminder.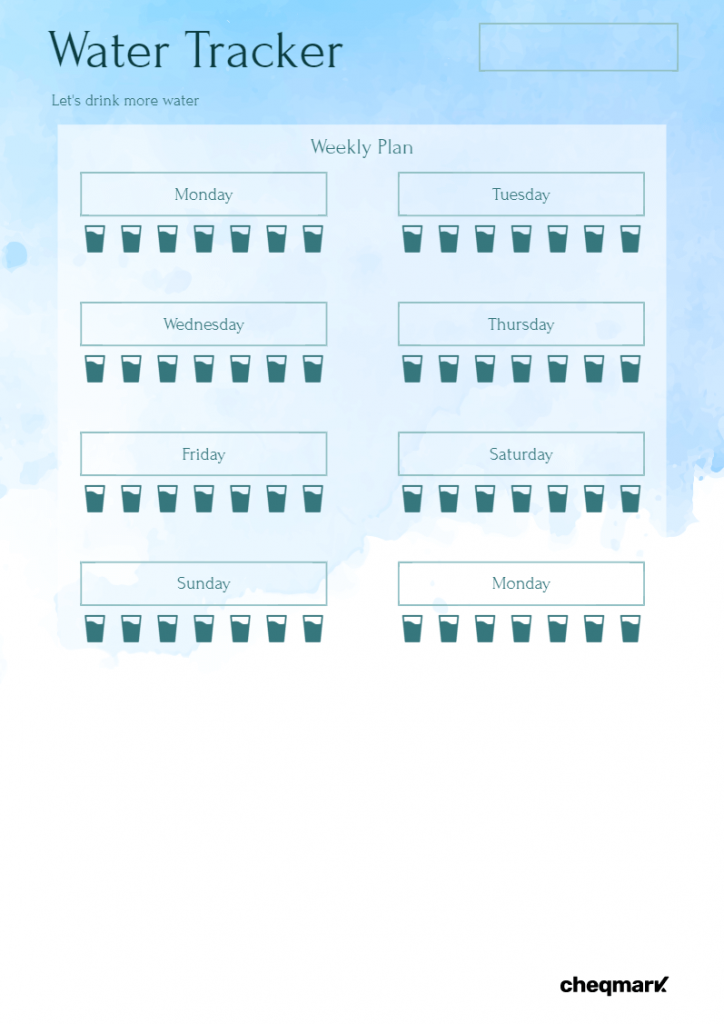 Conclusion
Drinking enough water throughout the day isn't just about keeping thirst at bay. All kinds of essential benefits come with the water — from temperature regulation to keep your skin and hair beautiful.
If you want to get into the habit of drinking enough water, try to make it less boring by adding ice cubes, herbs, or lemon slices, eat more water-rich fruits and veggies, buy a reusable bottle you like, and drink every time you get out of your bed in the morning.
To make the entire process more fun and stick to turning daily water intake into a new habit, try one of our templates or create your own.
Stay hydrated!
Maria is a content maven at Cheqmark and is a regular contributor to our blog and social media.