Summer has come, and you need to make sure it's the best one ever – full of fun, laughs, and unforgettable memories. In this article, you'll find our summer bucket list ideas. Enjoy.
Summer bucket list for teens
Record a TikTok dance
You can do it with a friend, and have fun in good company.
Go swimming
Enjoy nice, cool water on a hot day. Swim in a river, a lake, an ocean, or a pool.
Host a black and white party
Consider throwing a black and white party with black and white clothes, games, treats, and decorations. It'll be a lot of fun!
Watch the sunrise
There's something peaceful about watching the light that appears in the sky after the dark night. You don't even need to travel far because you can take advantage of what's in your own backyard.
Make a bouquet from wildflowers
There are plenty of Zinnias, Cosmos, Sunflowers, and other wildflower bouquets to cut in the summer. Put your bouquet in a pretty vase and enjoy.
Read in the library for a whole day
In summer, you can read books not only under the tree or at the beach. The atmosphere of your local library can be great as well.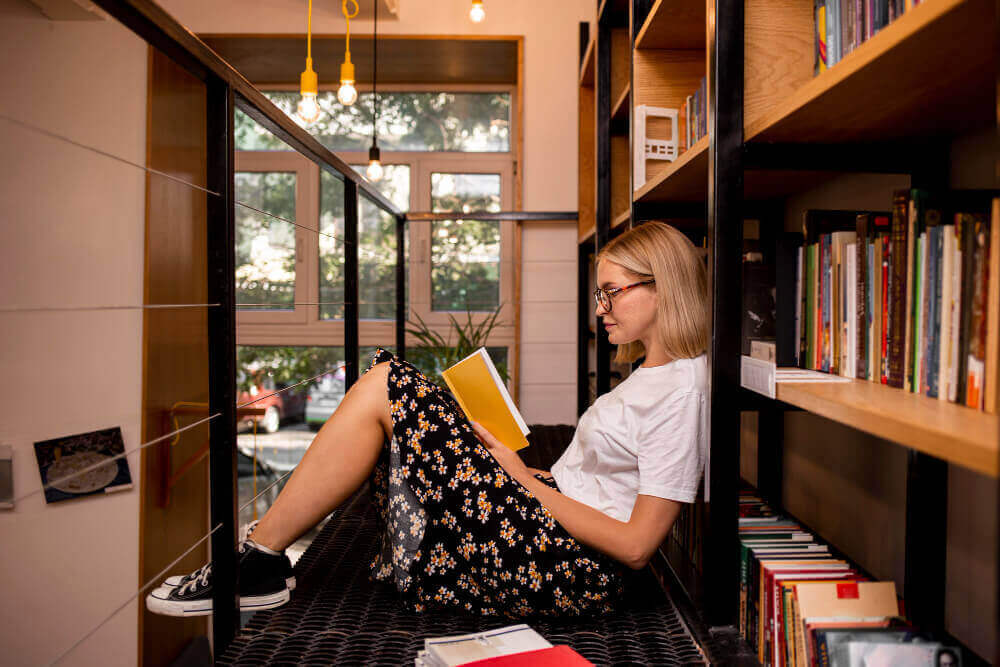 Go to a drive-in movie
This is an awesome summer bucket list idea. Enjoy a classic movie from the comfort of your car, and bring your favorite snacks and drinks to enjoy during the film. It's a great way to spend time with friends.
Ride the Ferris wheel
A ferris wheel provides in amusement parks a thrilling ride and beautiful views of the surrounding area. Many ferris wheels have photo opportunities, so you can capture the moment and share it with others.
Go to the bowling
Spend an afternoon or evening bowling, snacking, and laughing having a good time.
Attend a sport match with friends
Cheer on favorite team, experience the energy of a live game, and make memories with their friends.
Have a movie marathon
Choose a theme for their movie marathon, like classic 80s movies or superhero films, and create a schedule of movies to watch.
Go to the Beach
Spend the day playing beach volleyball, building sandcastles, or simply lounge on the beach and enjoy the summer breeze. Remember, whilst you're having fun in the sun, it's important to keep yourself and your children safe from the heat. Twinkl's blog has some great tips to enjoy the sun whilst keeping your little ones protected.
Try a new sport
There are countless sports to choose from, including traditional team sports like soccer and basketball, or individual sports like rock climbing or skateboarding.Moreover, you can make new friends who share similar interests.
Play video games
Gather friends for an epic gaming session, try out new games they've been wanting to play, or even participate in gaming tournaments
Summer bucket list for college students
Take some sleep in a tent in the nature
Nature is said to be meditative. So let the sounds of nature lull you to sleep this summer.
Visit a big music festival
Festivals are great as you can enjoy live music and your favorite artists in fascinating venues. So visit at least during this summer break.
Take photos of people or the beauty of nature
Appreciate the beauty of people and nature around you. Take some pictures to save these memories.
Watch the sunset
Take a moment to see the sun melting into the horizon at the end of the day. If you have a chance to watch the sunset over a body of water, do it. The views are amazing!
Sleep beneath the stars
You don't have to drive far to rest under the stars; why not do it in your own backyard or at a neighboring campground? Even better, do it with a group of your pals on one of those beautiful summer evenings.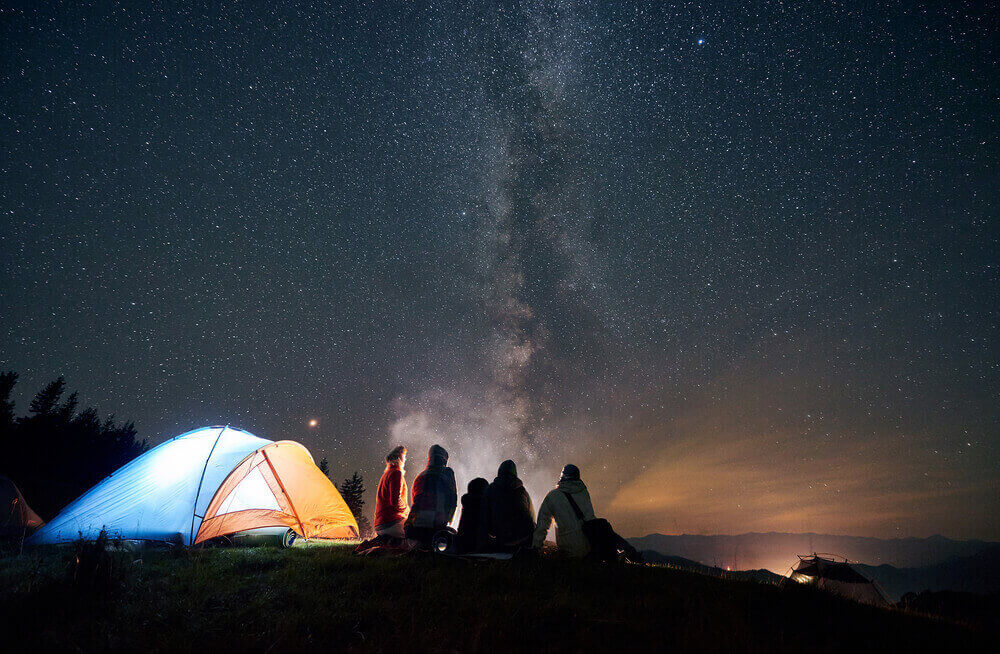 A food truck adventure
A food truck adventure is an exciting and delicious summer bucket list idea. You can explore the local food truck scene and try out different types of cuisine, from tacos to ice cream to gourmet burgers. It's a great opportunity to discover new and unique foods, and support local businesses.
Take part in scavenger hunt
Taking part in a scavenger hunt is a perfect summer activity. for a group of friends. You can team up with friends and explore your city or town. Scavenger hunts often involve solving puzzles, finding clues, and completing challenges, which can be intellectually stimulating and physically active.
Go camping
You can finally unplug, connect with nature, and create lasting memories with friends. Also, camping fits any budget or level of experience, making it accessible to all students looking for a summer adventure.
Learn a new language
The summer break can give you the time and focus to immerse yourself in a new language.
Attend a comedy show
Whether it's a local comedy club or a well-known comedian on tour, laughing with friends is a great way to unwind and enjoy the summer.
Go to a planetarium or observatory to stargaze
Explore the wonders of the universe by gazing at the stars, planets, and galaxies through high-powered telescopes.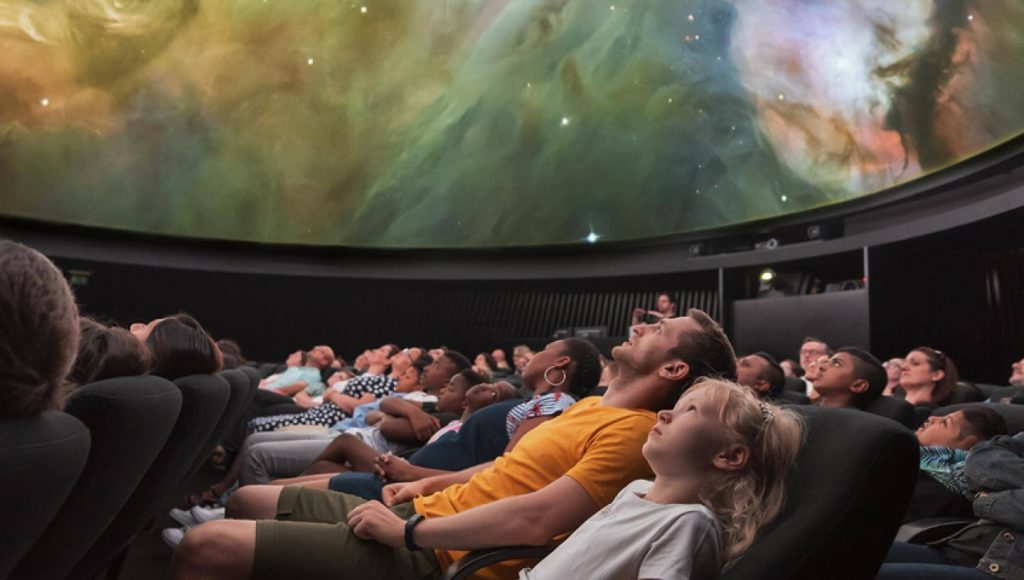 Take a dance class
Whether it's salsa, ballroom, hip hop or any other dance style, it can be a great way to meet new people, get some exercise, and have some fun.
Host a dinner party
Everyone can contribute to the meal in some way, whether it's bringing a dish, setting the table, or helping with the cooking.
Attend a wine or beer tasting event
It's a chance to sample a variety of different wines or beers and learn about their origins, flavors, and production methods.
Explore a new city or town
This can be a fun road trip or a quick weekend getaway to a nearby town or city.
Summer bucket list for couples
Spend a day as a tourist in your city
If you can't afford a trip to other states or countries, take the time to visit more than just your usual hangout places in your city. I bet you'd be surprised at how many spots you don't know.
Set a breakfast date with a significant person
A lot of couples date over dinner. But just imagine how adorable it could be watching your significant other butter their toast as you add coconut milk to your coffee. Waffles, scrambled eggs, breakfast sandwiches, oatmeal with fruits and berries, croissants – breakfast foods are the best!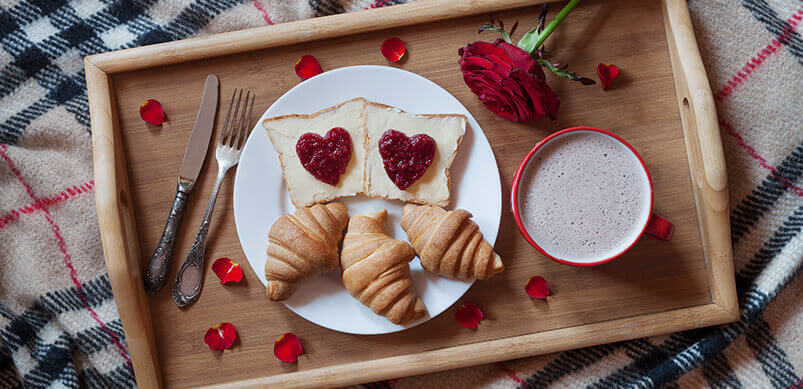 Have a sleepover at a fancy hotel
Sometimes you need a white robe, cozy slippers, a huge bed, a beautiful bathroom, and the finest French champagne to forget all the troubles and relax. This summer is a perfect time to have that luxury.
Make a surprise for someone you value
This can be both something simple like a holiday dinner or extraordinary like naming a star after your loved one. You can buy a star, name it, and get a certificate of it afterward.
Go for a one-day road trip
Choose a location on the map, get in your car, and drive. Going on a road trip with your partner, is one of the most enjoyable and thrilling pastimes in the world.
Spend outdoor movie night
Set up a screen in your backyard or one of the local parks, bring blankets and snacks and enjoy a movie under the stars. It's a great way to spend a cool summer night with the lovely one and create lasting memories.
Have a spa day together
Taking a break from the stresses of everyday life and focusing on self-care with your partner can be a gold experience and leave you both feeling refreshed.
Have a fancy dinner date
Dress up in your best outfits, make a reservation at a fancy restaurant, and enjoy a delicious meal together.
Take a yoga class together
Challenge yourselves, relax, and enjoy each other's company in a peaceful environment.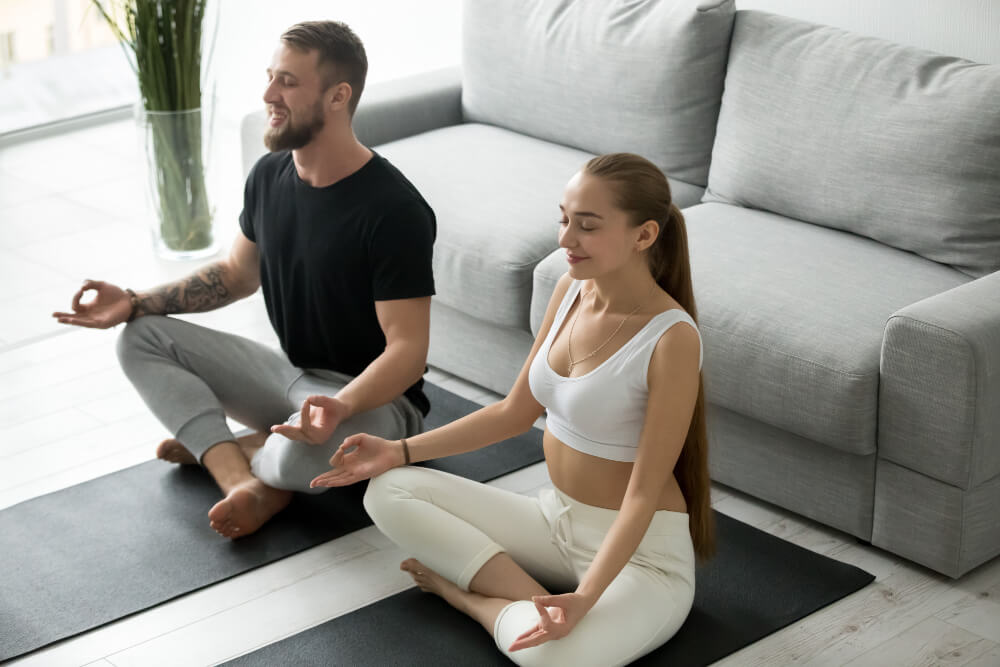 Visit an aquarium or zoo
Walk hand in hand as you explore the fascinating world of underwater creatures, exotic birds, and wild animals.
Take a pottery class together
Learn a new skill, work with your hands, and create something unique together.
Have a weekend getaway
Choose a destination you both would love to visit, plan activities, and enjoy each other's company.
Visit a botanical garden
It's a great way to spend time together while appreciating the beauty of nature.
Take a cooking class together
Whether you're beginners or experienced home chefs, there are classes available to suit all levels and interests, from mastering the perfect pizza to baking sweet treats.
Attend a theater performance
The energy of the performers and the reactions of the audience create a unique experience that can be shared between partners.
Family summer bucket list
Gather your family for a picnic
Pack a traditional wicker basket with picnic foods you love, and let yourself enjoy the weather and the company of your nearest and dearest.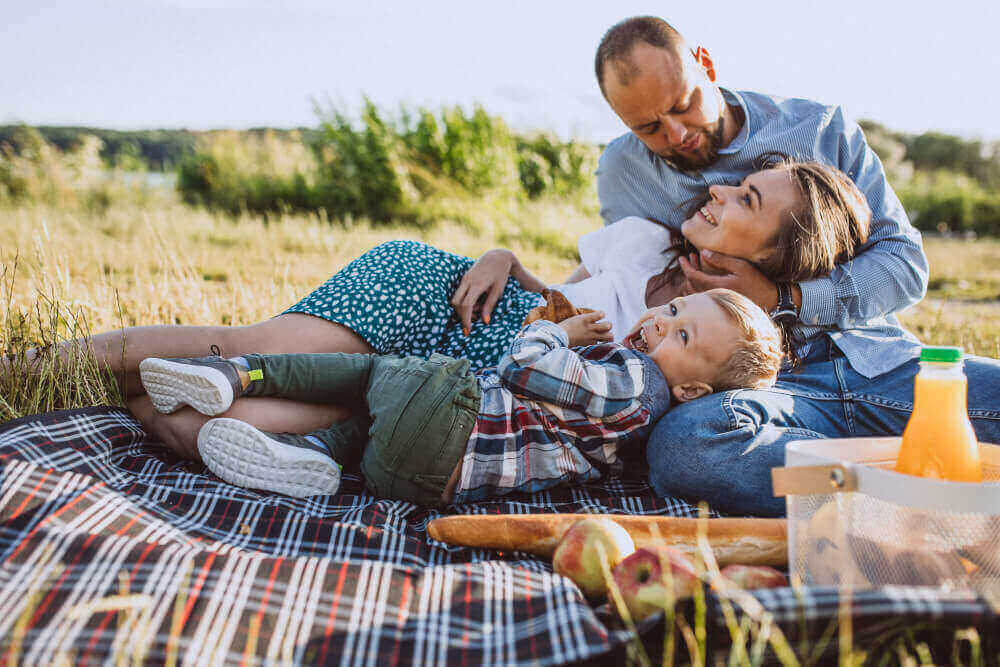 Volunteer
It's important to give back acts of kindness to your community and make the world a better place. So make sure to include items like "volunteering" and "helping save the environment" to your summer bucket list.
Plant a tree
This can be an excellent way to promote a healthy lifestyle and teach kids to save the environment.
Make a homemade ice cream
Instead of going to the supermarket to buy your favorite ice cream, try to make some yourself. Add as many toppings as you want and enjoy your delicious homemade summer treat with the family.
Cook a national dish
There's the best thing to eat in every country on earth. What's yours? Cook and enjoy it as much as you can.
Visiting a local farmer's market
You can explore the various vendors, taste fresh and locally-grown produce, and support your community. It's a great opportunity to learn about where your food comes from and spend time with the whole family while enjoying the warm weather.
Family baseball game
Gather the entire family for a friendly baseball game in a park or backyard. It's a great summer bucket list activity. You get some exercise and create lasting memories with loved ones. Plus, you don't need fancy equipment, just a ball, a bat, or gloves.
Attend water park
Cool off in water slides, splash pads, lazy rivers, and wave pools. It's a great way to spend a hot summer day with loved ones and enjoy thrilling water rides and attractions.
Have fun at outdoor concert
Whether it's a local community concert or a concert in the park, kids can enjoy live music and dancing under the summer sky. It's a good way to introduce kids to different genres of music.
Flying a kite
Do it at a park or beach, this requires only a kite and some open space. Kids and parents will enjoy the challenge of getting their kite airborne, and the satisfaction of watching it soar in the sky.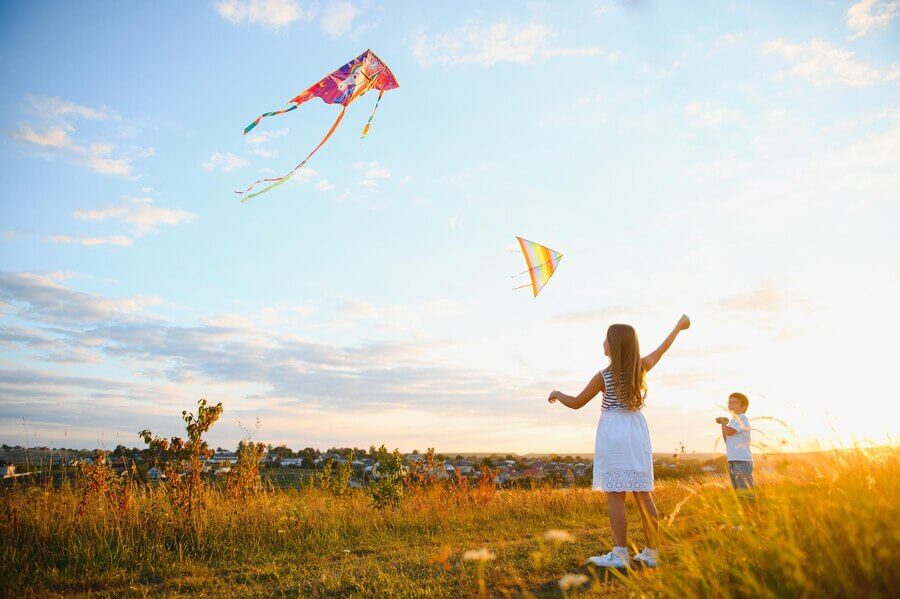 Watch fireworks
Many cities and towns have firework displays around the Fourth of July, and it's an excellent opportunity to spend time with loved ones. Enjoy the colorful and awe-inspiring explosions in the sky and create cherished memories with family.
Have a game night
It can be board games, card games, or video games, gather everyone together and spend an evening playing games and having fun.
Have a backyard barbecue
Fire up the grill, cook up some burgers and hot dogs, and enjoy some memorable time together in the great outdoors.
Host a home talent show
It can involve singing, dancing, acting, or any other type of performance that the family members are interested in.
Take a family photo shoot
Capture your family's summer memories by taking a professional family photo shoot.
Summer bucket lists for adults
Visit a place you've always dreamt about
Don't put off your dreams and happiness because the right time simply doesn't exist. The Grand Canyon, the Colosseum, Tower Bridge in London, the Statue of Liberty, Glacier National Park, the Eiffel Tower, the isolated paradise of Maldives, Piazzale Michelangelo, and Piazza – there are so many fascinating destinations to see. You deserve it!
Try a Happiness Challenge for a month
Happiness is a habit that you can practice and develop. We've broken this mission down into thirty-one easy steps. Get your free happiness to do list.
Go backpacking or hiking
Enjoy the awesome weather and get some exercise by backpacking, hiking, or biking.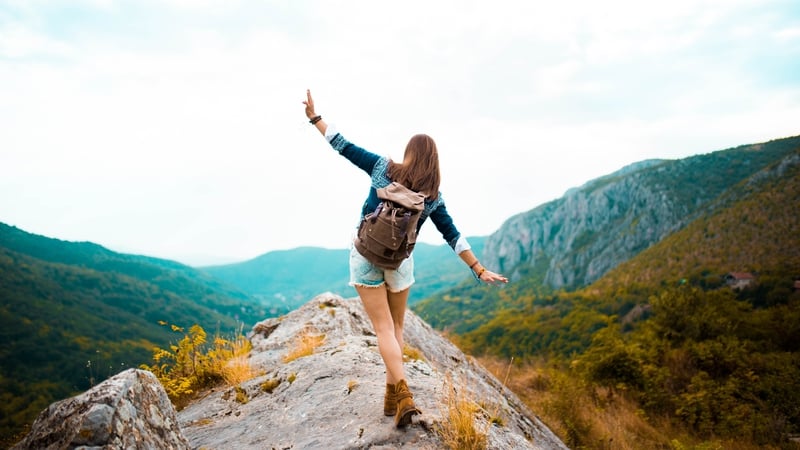 Host a cozy party
How about hosting a cozy outdoor movie party? It's easy to set up if you have a projector. You only need to find some chairs, cushions, blankets, and pillows, prepare snacks, and invite some friends.
Make an art piece
If you're passionate about art, try to awaken your creative spirit. Purchase some paint and canvases and paint your heart away.
Do yoga in the fresh air
Yoga is one of the best methods of self-care. It'll help you learn to hear your body, relax, and even combat anxiety and stress.
Here are more great self-care ideas for your summer bucket list. Enjoy!
Host a garage sale shop
Clean out your house, throw a garage sale, and make some extra money selling stuff you don't need anymore.
So many things to try this summer. Use this free checklist maker tool to relieve your mind and do all the planned things.
Climb a peak
Along with the emotional and physical stimulation, you'll have the opportunity to visit several lovely natural locations.
Play mini golf
Mini golf is a classic summer activity that's fun for all ages and a perfect addition to any bucket list for summer.
Have a pool day
Spend a day lounging by the pool, soaking up the sun, and taking a dip in the water to cool off.
Go on a fishing trip
Fishing at a nearby lake, river or even ocean helps you to to relax and unwind.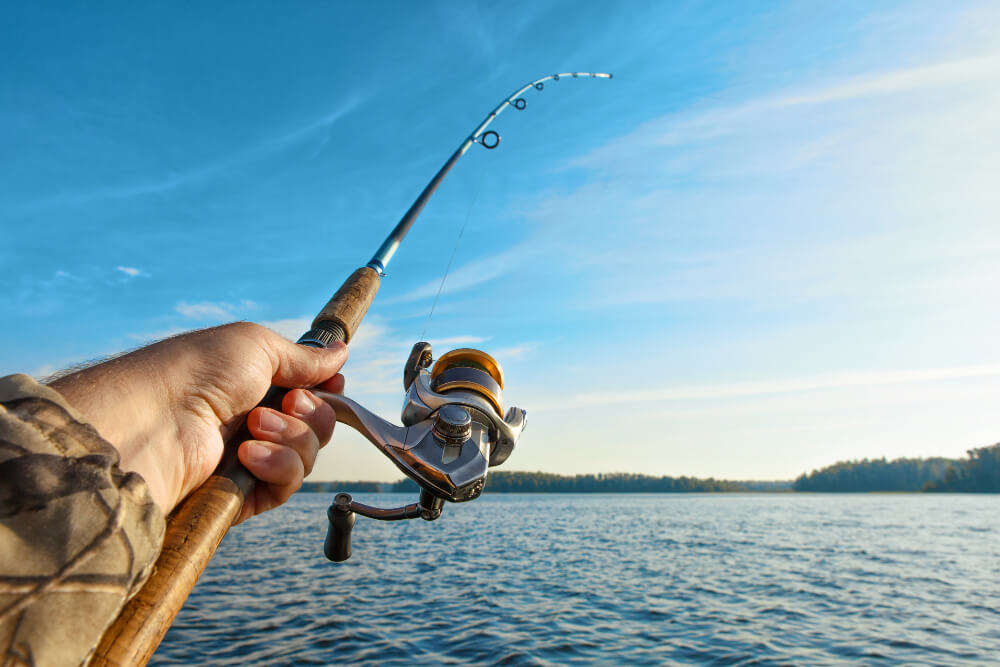 Have a family reunion or get-together
Catch up with family members you may not have seen in a while to strengthen family bonds.
Go on a wine tasting tour
Explore different wineries, taste different types of wine, and learn about the wine-making process.
Have a karaoke night
Set up a karaoke machine or use an online karaoke platform, pick out your favorite songs, and take turns singing along.
Summer bucket list for kids
Play frisbee
Frisbee is another must-do for your summer bucket list. It's free and good for your health.
Roast marshmallows over a fire
Summer is an excellent time to enjoy the outdoors and the fresh air. If you don't want to go anywhere, you can always make a bonfire and roast some marshmallows with your friends and family.
Build a sandcastle
Building a sandcastle is one of the most entertaining beach activities for people of all ages (particularly children), despite the fact that it might be difficult for novices. It may also be a terrific way to socialize with family or friends, as well as a great way to put your imagination and skills to the test!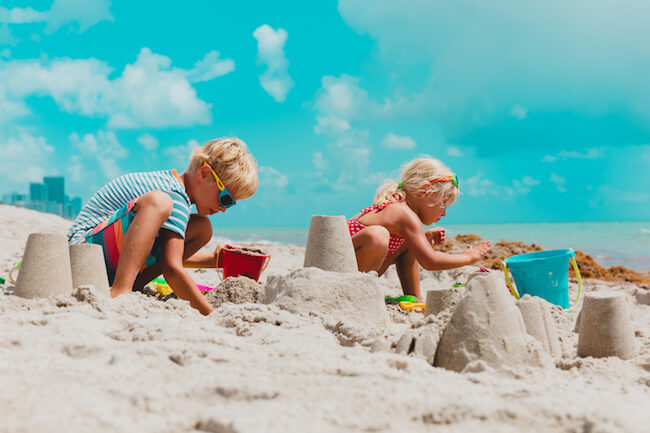 Watermelon seed spitting contest
A watermelon seed spitting contest is an entertaining and fun summer activity. Choose a ripe watermelon, set up a safe spitting area, and establish some fun rules for the contest. It's a great way to spend a sunny day outdoors and create lasting memories.
Water balloon fight
Water balloon fight is a fun and easy summer bucket list idea that will keep kids entertained for hours. Just be sure to stock up on plenty of water balloons, set some ground rules, and have fun!
Paper airplane tournir
Create different designs and experiment with varying techniques of flying. Challenge with distance or accuracy competitions, or enjoy making and flying paper planes with friends and family. It's a great way to spend a sunny afternoon outside and foster creativity and imagination in kids.
Catching fireflies
It's a fun and engaging activity that can be done in the backyard, at a park, or in nature. Kids can use jars or nets to capture fireflies and observe them up close before releasing them back into the wild.
Setting up a lemonade stand
Kids can make their own lemonade, set up a stand in their neighborhood or at a local park, and sell their refreshing drinks to thirsty customers.
Going on a bike ride
It's a great way to explore their neighborhood or nearby parks, and get some exercise in the fresh air. Kids can ride their bikes with friends, siblings, or parents, and enjoy the freedom and adventure of being on two wheels.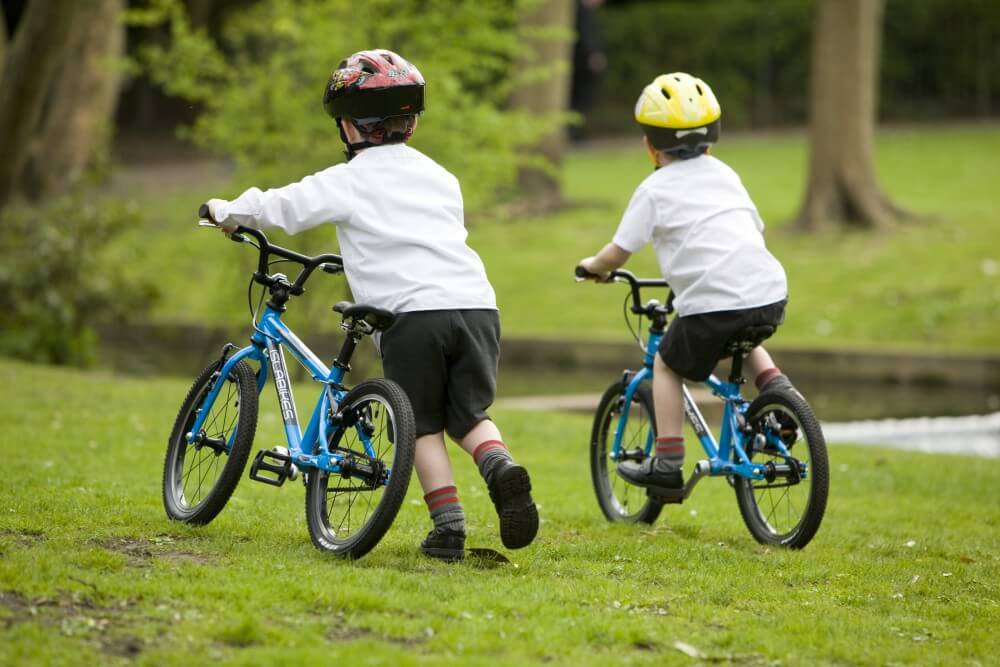 Build a birdhouse or bird feeder
It can teach kids about different bird species and their habitat while also allowing them to get creative with designing and building their own birdhouse or feeder.
Create a family photo album with parents
Kids can get creative and decorate the album with stickers and drawings to make it even more special.
Play laser tag
Playing laser tag is a fun and thrilling summer activity for kids. They can enjoy running around and playing with friends. It's a safe and exciting way to get some exercise.
Help to make homemade pizza
This summer bucket list idea can teach kids valuable skills such as measuring ingredients, following instructions, and working in the kitchen.
Create homemade Lava Lamp
Do it with vegetable oil, food coloring and antacid tablets.
Crazy summer bucket list ideas
Make a tattoo
Getting a tattoo could be an intriguing bucket list item, especially if you've always wanted one. You can get covered in temporary tattoos done using watercolor crayons if you aren't ready for a permanent tattoo.
Go kayaking
If you don't own a kayak, consider renting or borrowing it for a fun outdoor adventure.
Try forest bathing
We typically talk about taking a bath at home, but how about a woodland bath? Its origins are in Japan (shinrin-yoku), and the technique entails immersing yourself in the forest, taking in the sounds, the sunlight shining through the trees, and the fresh, clean air – all of which provide us with a sense of peace and help us to relax.
Hot air balloon
A hot air balloon ride is a fantastic bucket list idea for summer bucket list idea that will give you a bird's eye view of the world and create unforgettable memories. Just be sure to plan ahead, dress appropriately, and have fun!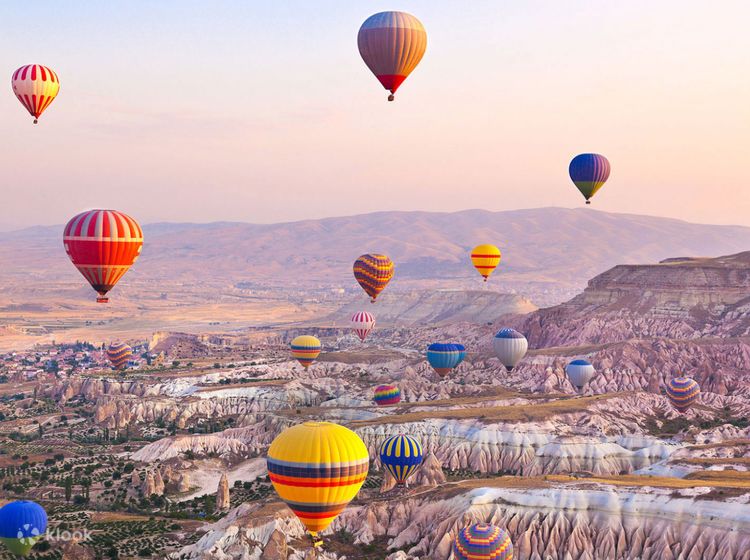 Enjoy boat riding
This is a refreshing and fun summer bucket list idea. Whether it's a sailboat, paddle boat, or motorboat, being out on the water provides a cool escape from the heat during hot summer day.
Experiment with sprinklers
You can use sprinklers to create a slippery surface and slide down for refreshing and thrilling fun. Add some fun things to your own summer bucket list.
Go bungee jumping
Bungee jumping is an exciting activity that involves jumping off a high platform or bridge while attached to a bungee cord.
Go ziplining through a forest
Get the adrenaline rush while zipping through the lush green forest and taking in the beautiful natural scenery.
Go on a road trip with no specific destination
The idea is to explore new places and take in the scenic beauty along the way without any specific plan in mind.
Take a helicopter tour
Whether you opt for a daytime tour or a nighttime tour with city lights, this adventure is sure to make your summer unforgettable.
Participate in a food-eating contest
Challenging yourself to see how much you can eat in a set amount of time.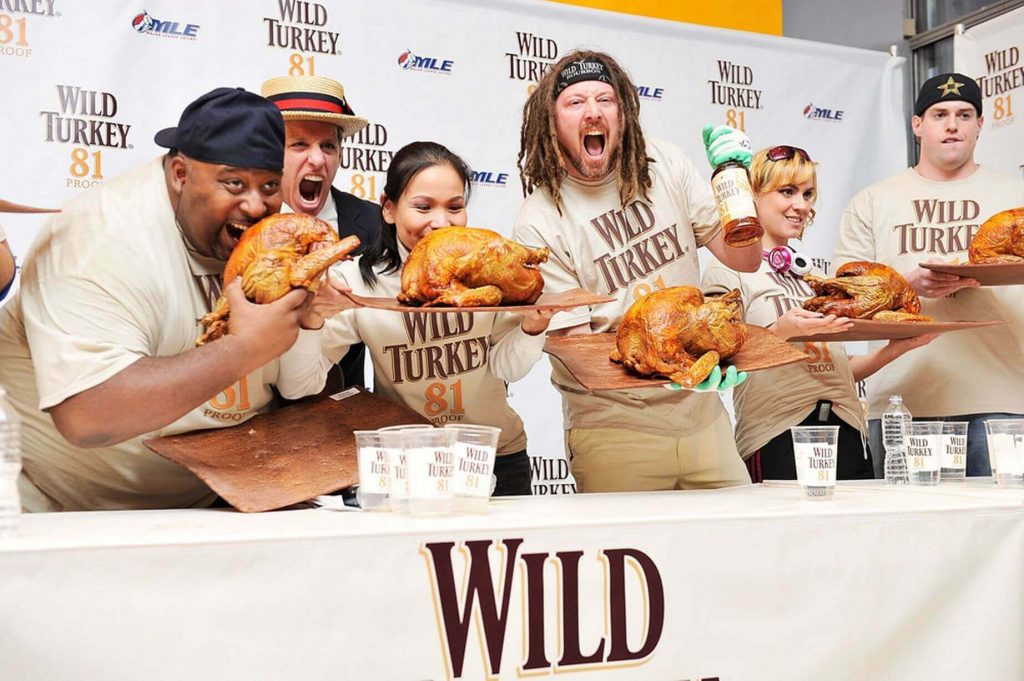 Attend a silent disco party
A silent disco party is where guests wear wireless headphones and dance to music played by DJs.
Attend a murder mystery dinner party
Guests dress up in character and work together to solve a fictional murder mystery while enjoying a delicious meal.
Take part in a pillow fight club
Make sure to establish some ground rules and use only soft, fluffy pillows to avoid any injuries.
To sum up
There's something special about summer that makes us feel more alive. The sunny, warm-breeze days are upon us, and we'll be seeking enjoyable summer activities and things to do.
Aside from sunbathing, having picnics, and going to cafes, there are a few other enjoyable summer bucket list items to consider. We hope this article inspired you. Now go try this free checklist tool to create your perfect summer bucket list.
Maria is a content maven at Cheqmark and is a regular contributor to our blog and social media.